Redeem TV is a free Christian streaming service with hundreds and hundreds of films. While a lot of it is older content that's quite middling by today's expectations, they do have some shows, movies, and documentaries that are sure to appeal. What follows is a Top 10 list of their very best.
For longer reviews, including age appropriateness and any cautions, be sure to click on the title. While the service is free, to use it you will have to sign up for an account. You can do so at RedeemTV.com.
Sue Thomas F.B.Eye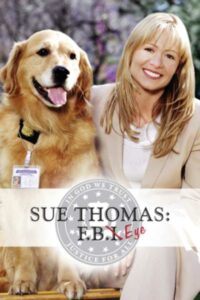 Drama / TV series
41 min / 57 episodes / 2002-2005
Rating: 8/10
Based on the real life of deaf F.B.I. agent Sue Thomas, it combines the intrigue of police investigations with the unique comic pairing of the courageous but somewhat naive Sue and her lovable but not-always-so-well-behaved hearing dog Levi. The shows are generally tame, but not lame: a Christian series where the acting might not be Oscar-worthy, but is never cringe-worthy either.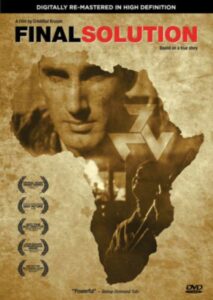 Final Solution
Drama
102 min / 2001
Rating: 8/10
This is the true story of Gerrit Wolfaardt, a church-going, Mein Kampf-reading young man who was taught from the pulpit that white South Africans were God's new chosen people. And the nation's blacks? Gerrit saw their existence as a problem that could be solved with some inspiration from Hitler. He offers up his own diabolical "final solution": if black townships could just be stirred to violence, that could be used as the excuse for the white government to come in force and wipe them all out.
And then God uses a girl, and a black pastor, to break him down completely.
This is first and foremost the story Gerrit's transformation, but it's also the story of how a black pastor can befriend the man who wanted to kill him. One man repented, but reconciliation wouldn't have been possible without forgiveness being given.
Flight: the Genius of Birds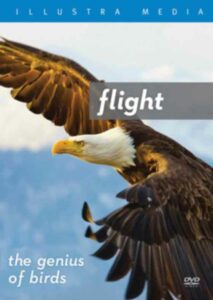 Documentary
63 min / 2013
Rating: 9/10
When I watched this with my three-year-old daughter we had the exact same reaction: "Wow!" Flight takes a look at the design of birds and focuses particularly on hummingbirds, starlings, and arctic terns and all three have their wow moments.
Metamorphosis: the Beauty and Design of Butterflies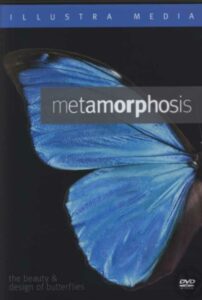 Documentary
64 min / 2011
Rating: 8/10

Did you ever stop to reflect that beauty is not essential to the survival of creatures, that it is an optional extra? But who chose to confer beauty on so many creatures (and on nature in general) and why? In Eccles. 3.11" data-version="esv" data-purpose="bible-reference">Eccl. 3:11 we read: "He has made everything beautiful in its time." Indeed He has! And there are few groups of organisms that demonstrate this as well as butterflies do.
Spectacular photography, computer animation, and magnetic resonance imaging complement beautiful scenes shot in Ecuador's rain forests, in Mexico's transvolcanic mountains, and in the north-central US and southern Ontario.
The discussion features several biologists with a wrap-up by Dr. Paul Nelson who focuses on how strikingly these creatures bear witness to their Designer.
Living Waters: Intelligent Design in the Oceans of the Earth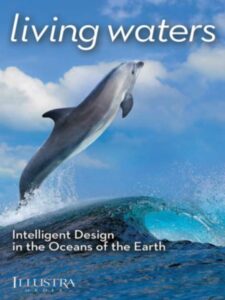 Documentary
69 min / 2015
Rating: 8/10

This is one part nature documentary and one part evolutionary takedown. Illustra Media understands that a great way to expose evolution is to take a close in-depth look at some of the creatures that God has made, like dolphins, sea turtles, Pacific salmon, and humpback whales. My preschool children weren't always able to follow the discussion, but the close-up videos and computer animations kept their attention. Meanwhile, their mom and I were stunned by the sheer brilliance and creativity of our God!
Sabina
Drama
115 min / 2022
Rating: 7/10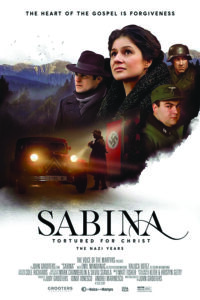 Sabina and Richard Wurmbrand went on to start Voice of the Martyrs (VOM), a group that helps the persecuted Church around the world. But before they began VOM, they were persecuted themselves. Their life story has been told in two films now, the first about Richard, called Tortured for Christ (also available at RedeemTV), and now this one, about Sabina, and how she was able to forgive the Nazis that killed so many of her Jewish family.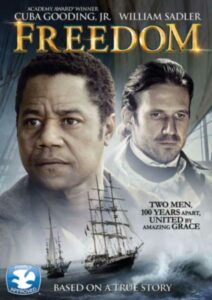 Freedom
Drama
94 min / 2014
Rating: 7/10
Like many a film "inspired by true events," this isn't good history but it is pretty decent cinema. Freedom is really two stories in one, the first loosely based on the life of John Newton. He's the author of the hymn "Amazing Grace" and while the film gets the broad details of his life right – he was the captain of a slave trade ship, he did have an encounter with God on his ship, and he did turn his back on the slave trade – the timeline of those events has been greatly compacted. In real life, his rejection of the slave trade was a gradual shift over years and even decades, while in the film it seems more a matter of weeks.
The second story takes place 100 years later, and is a fictional account of a family of slaves fleeing Virginia via the Underground Railroad. Cuba Gooding Jr. stars as the father, Samuel.
Wings of an Eagle – A Musician's Journey into America
Documentary
98 min / 2017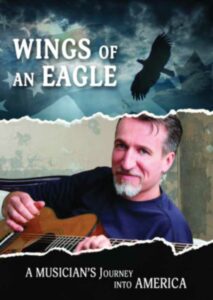 Rating: 8/10
Winnipeg's favorite singer-songwriter Steve Bell gets his own documentary. Bell's been a traveling man for decades, crisscrossing the country, doing thousands of gigs, winning a couple of Junos, and even performing with symphonies across Canada. He's also headed south regularly and traveled the world. But he's never really "made it big." This is the story of both his contentment with the success God has given him, and the many friends who, encouraged by his music, want him to reach that larger audience and are doing what they can to help.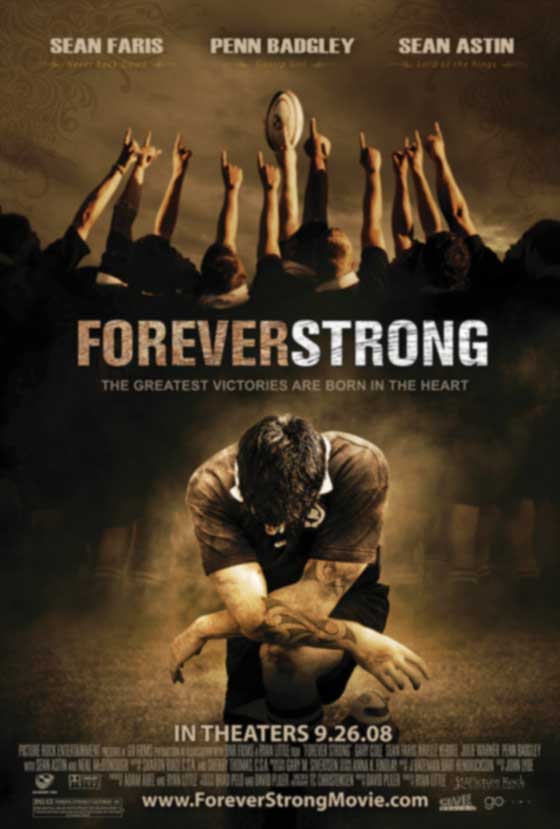 Forever Strong
Drama
109 min / 2008
Rating: 7/10

This one begins with a fall from grace: teen rugby star Rick Penning crashes his car, injuring his girlfriend, and gets sent to juvenile detention for his second DUI. He also loses the affection of his rugby coach father who only seems able to relate to his son as a coach and not as a dad. Even behind bars Rick is hardly repentant. A prison chaplain of sorts starts setting him right by, first, having him scrub a lot of latrines and, second, by introducing him to a very special rugby coach. Larry Gelwix's Highland club has won the US nationals 15 of the last 20 years, but as he puts it, he's more about creating championship boys, than winning championships. It's a sports movie, and we all know he's going to eventually change things completely around, but it has enough twists and turns to keep things interesting. Parents should be aware that as part of his bad-boy life, there are scenes of partying with brief shots of bare-chested guys and bikini-clad girls.
Ryan Defrates: Secret Agent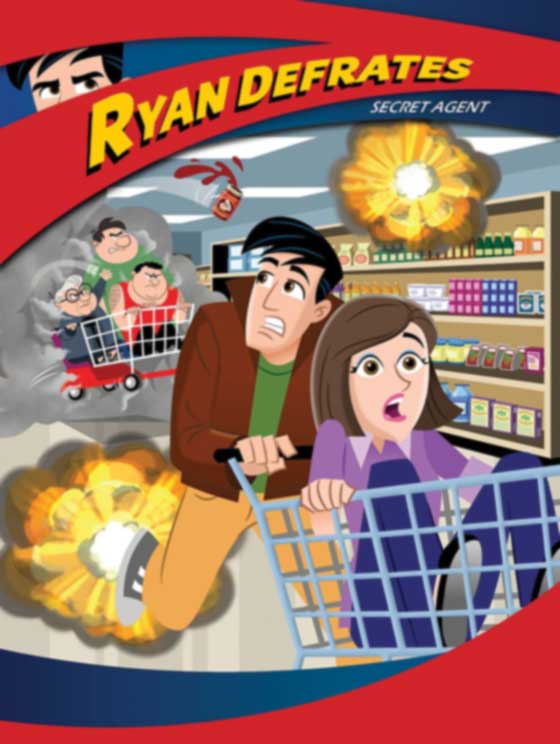 Animated
29 min / 12 episodes / 2017-2018
Rating: 7/10
These are the animated adventures of a secret agent… and his mom. Ryan is new to the spy game, and while he has a lot to learn what's really holding him back is that he's not so good at listening to others, including his mom. Hijinks ensue. I will note that while our kids enjoyed every episode that we watched, my wife and I found that a little Defrates was better than a lot of it. The way he ignores others' advice gets a bit annoying after a half dozen episodes.
An interesting bonus: you can watch these with Dutch subtitles on.
Others
If you do sign up with RedeemTV.com you may also want to check out some of these that are also available there (click on the title for reviews):