Documentary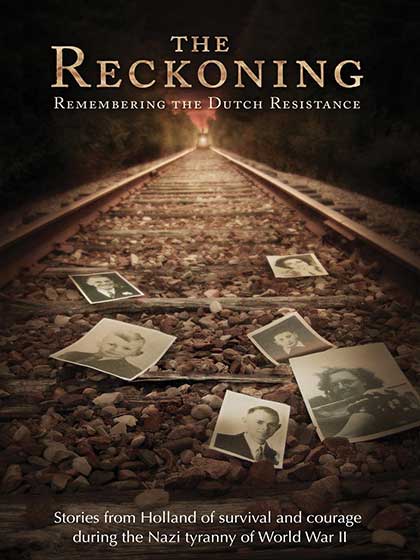 96 min / 2006
Rating: 7/10
My grandfather never talked about the war but I knew he had been involved in the Dutch Resistance. I was proud of him then, but I didn't properly appreciate his courage. As a child I thought his involvement in the Resistance was a brave, but almost unremarkable thing. After all, most of my friends' grandparents had also done their part. To me it seemed as if everyone back then had joined. I was sure that, had I been there, I would have joined as well.
But now I understand things better. Though many from our small Reformed community got involved, what they did was rare and exceptional. As the narrator of The Reckoning notes, "Hundreds acted. Millions did not."
The Reckoning is a tribute to the courage of these special few, and delves deeply into the ordinary details around their courageous activities. Director John Evans uses a host of 1940s photography, interviews with surviving Resistance members and archival footage to bring viewers right into the dilemma these men and women faced. We should never make the mistake of thinking them fearless – one gentleman recounts how he had to change his shorts after one run-in with the Nazis. And yet deciding to act seemed a simple decision for many. God gave them an understanding of right and wrong, and the conviction to act on it. A principal figure in the film, John Muller, described how quickly and suddenly he got involved:
"My brother-in-law called me and said, 'I want to talk to you… I decided you were material for the underground.' I said 'No!' And then I thought it over and said, 'Okay I will do it. I will do it. I will do something for my country.' I said, 'What do you want me to do?'"
It was a simple decision for him, but millions more declined. Viewers can't help but wonder, "Would I have been among the few?"
CAUTION
While this is an important film that I hope many will see, it does contain some graphic war footage, and film of some of the concentration camps including footage of skeletal bodies piled one on another. So this is not appropriate for small children.
CONCLUSION
I would highly recommend this film to any who come from a Dutch background. This is a tribute to our grandparents, and we should know their story, so we can seek to be like them. They loved the Lord, and acted as He directed, even when they were left confused and wondering why God would allow such evil. Their faith was tested, but God kept them close.
You can watch it for free on YouTube here and see the trailer below.