Through the years Reformed Perspective has created a number of pro-life comics and memes, and this is where we are going to collect them, so that they are easier to find, to grab, and to share. Right click on the picture to copy it.
Or, to put it more pointedly, murder is not a solution…
This is an answer to the complaint that, if not for abortion, so many more children would be in foster care, or would be poor, or would be unloved. But if killing people is the best way to address those ills, then, why aren't we extending the principle and murdering the already-born kids who are also in those situations? Because we know murder is not a solution, and we know that's not what compassion looks like.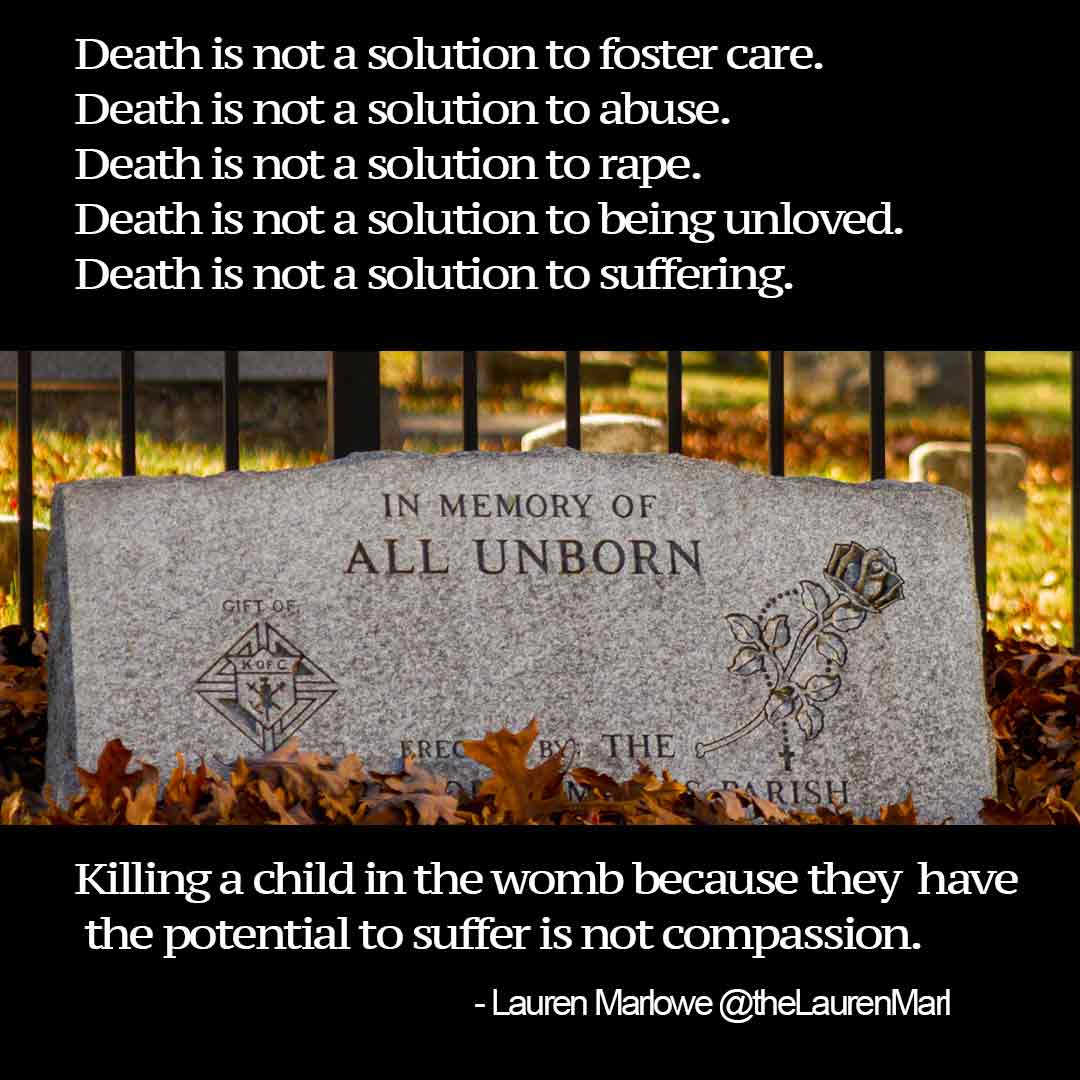 My body, my choice?
There are any number of answers to the most popular of all pro-abortion slogans, "My body, my choice," most noting that there isn't simply one body involved. But it is important to note, it isn't that the unborn have a head, heart, or legs that make them valuable, as, early on, they didn't have those things. Rather, what makes us valuable (and what is also the only basis for equality) is not what we have or what we can do, but in Whose Image we are made (Genesis 1:27).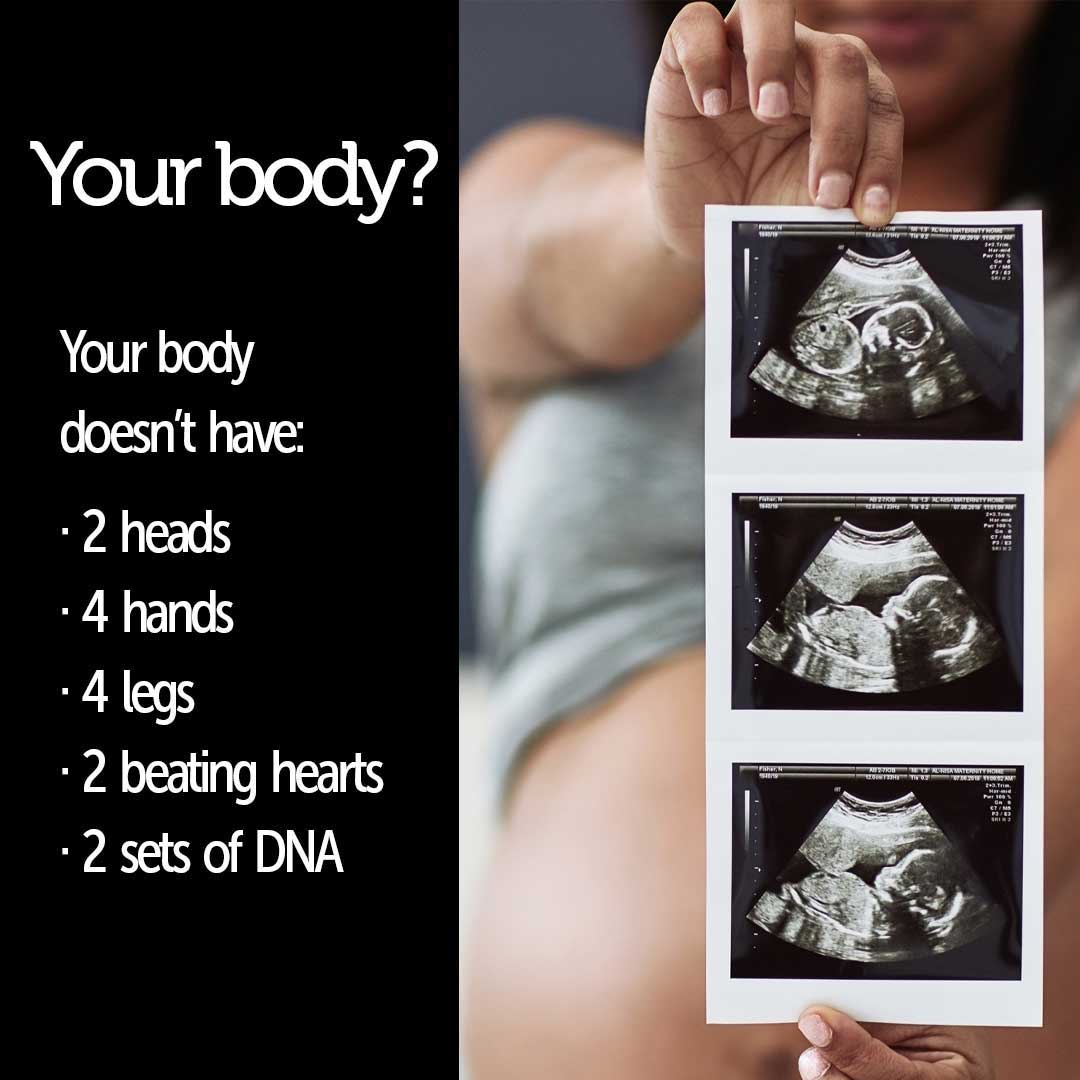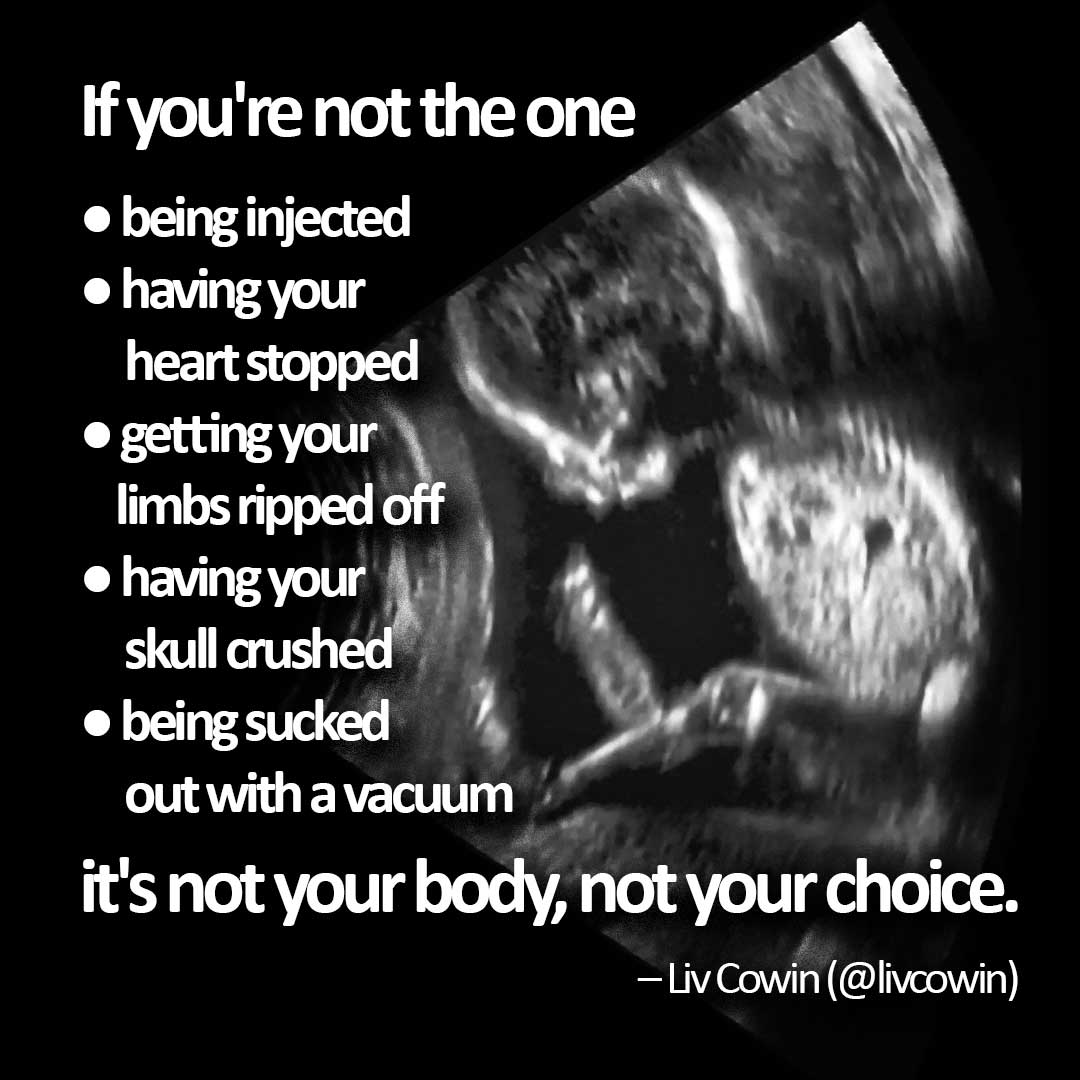 No one knows when life begins?
This comic was inspired by a hunting incident involving former Vice President Dick Cheney, and an interview with Barack Obama back when he was still Senator Obama. In a 2008 interview, the man who would become the next president of the United States said that he didn't know when life began – it was above his pay grade – and that regardless he still supported abortion. But back in 2006 Vice President Dick Cheney had already illustrated why, when we have doubts, it is immoral to kill.
The Vice President made his pro-life case while out on a hunting trip with a man by the name of Harry Whittington. Admittedly, Cheney wasn't trying to score pro-life points – he was trying to shoot birds. But what was a bad day for the birds, and for his fellow hunter, turned out to be an unforgettable defense of the unborn.
Things took a pro-life turn soon after the two hunters separated –Whittington was searching for a bird they had previously downed. As Whittington returned to the group, a bird popped out of the bushes behind Cheney, and Cheney, without checking first where Whittington was, fired off a shot. That shot may or may not have hit the bird, but certainly impacted Whittington, spraying his chest and face with birdshot. Fortunately, the 78-year-old Whittington survived his wounds. Cheney went on to become the butt of many, many jokes, including one from President Obama, who said that Cheney's memoirs were going to be titled, How To Shoot Friends and Interrogate People.
Everyone, including President Obama, understood that what Cheney had done was foolish. A cardinal rule in hunting is that you can't fire your gun unless you're sure people aren't in your line of fire. Pleading ignorance is no excuse – you have to know no human life is being endangered or you can't fire. It's that simple. Obama mocked Cheney for proceeding with deadly intent, not knowing whether or not he was endangering human life. But Obama's justification for abortion is just as foolish. His plea that when life begins is above his pay grade means that he doesn't know one way or the other whether what's in the womb is human life. But as Vice President Cheney reminded us that if we're unsure, we can't kill.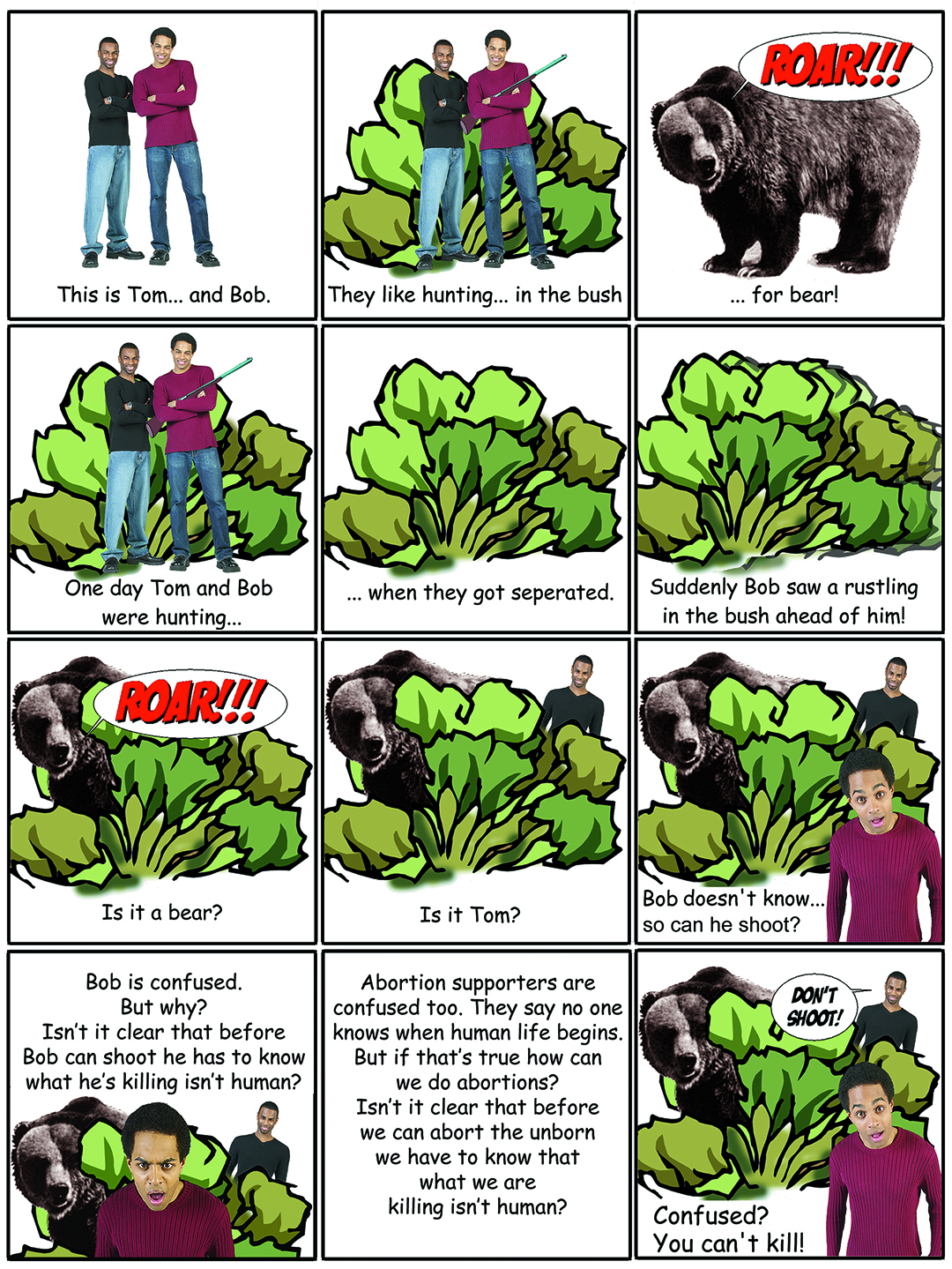 Same thought as above, is expressed another way down below. Supposing we didn't even know when life began, that would only be another reason to ban abortion. Because if we aren't sure whether or not what we're killing is human, then we shouldn't kill it!