I've been reading out loud to my girls since they were born, and now that they are older we're still reading, ending each day with a chapter or two of something. That means for years now I've also been on the hunt for that next great book to read, talking to others and searching their bookshelves to find out what their favorites are and what they might recommend.
If you're looking for that next book too, or maybe the coronavirus quarantine has you thinking about reading to your kids for the first time, here are some favorites that our family and others have sure loved. Many of these can be checked out electronically from your local library. Otherwise, consider buying the e-book version of one of the chapter books – it's an investment that'll pay off in the hours you and your family can enjoy these stories together.
While there are 35+ recommendations below, some are of books series, so the total number of books recommended amounts to well over 100, and all of them fantastic!
PICTURE BOOKS
All of these have big bright pictures on every page, and the first three are rhymed, which makes it a lot easier for a beginning Dad to get off to a good reading-out-loud start; these will make you sound good!
BOOKS WITH PICTURES
There are pictures in these selections, but not on every page. These are slightly longer, more involved, stories that your children will not be able to read on their own until the later part of Grade 1, or the beginning of Grade 2, but they'll love to hear them a lot earlier than that.
CHAPTER BOOKS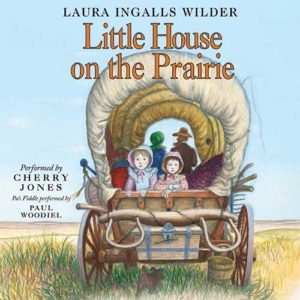 Once the kids are hitting kindergarten or Grade 1 mom and dad can read books they might read for themselves only in Grade 5 or 6, or even as adults. That can make reading aloud more fun for parents, as the stories will be of more interest to them now.
AUDIO PRODUCTIONS
Half of the following are multi-voice and with great sound effects, but even the three that are simply being read are spectacularly well done. These are great for long car rides, and would be appreciated by all ages, though I've arranged them here by target audience, youngest to oldest.
Jon Dykstra and his siblings blog on books at www.ReallyGoodReads.com.