RP Roundup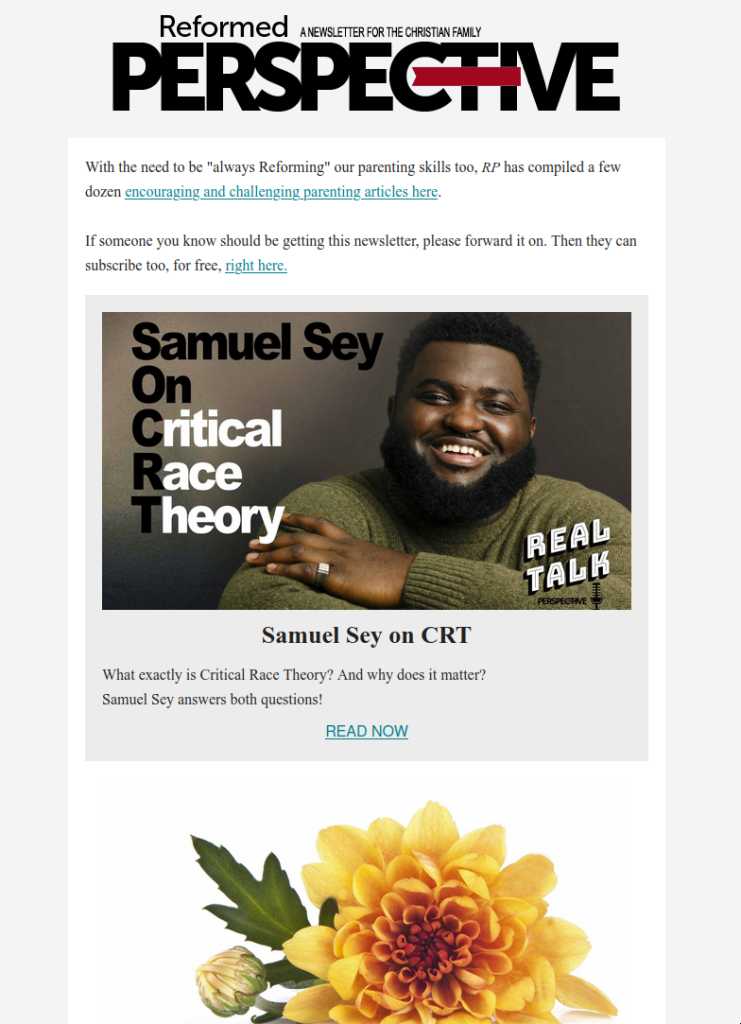 The RP Roundup weekly newsletter keeps you filled in on all the latest news and articles from the Reformed Perspective website. We bring you the latest in news and resources from a reformed, Christian perspective to keep you informed and to equip you and encourage you for your work in Christ's kingdom.
Sign up and we'll keep you in the loop with a weekly summary of recent content from the website, our latest podcasts, and other, interesting information relevant to reformed Christians.
If you like our content, please share it with others and, if you want to help us financially, please give a one-time or monthly donation so we can continue to put out quality content for you.
Also check out our monthly magazine.