Theology
Should we baptize infants? Resources that make the case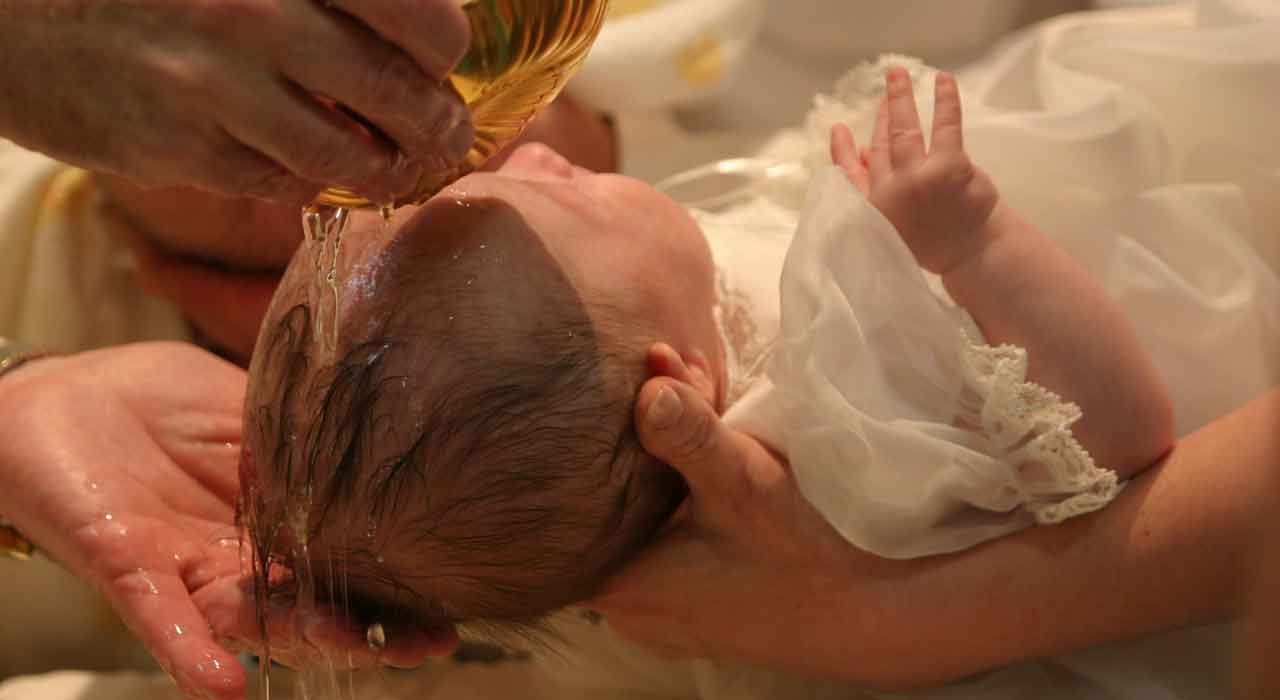 On the evening of Sept. 27, 2018, two Reformed pastors debated "Should we baptize infants as well as adults?" (A 2-hour edited recording of that debate is now available here).
Pastor Jared Hiebert, of the Covenant Reformed Church of Stienbach holds to Adult baptism / believer's baptism / credobaptism. This is the belief that while someone need not necessarily be an adult ("adult baptism" is a bit of a misnomer) before being baptized, they do need to be old enough to be able to understand, and confess, their dependency on and devotion to our Lord.
Pastor James Zekveld of the Canadian Reformed Church in Niverville holds to Infant baptism / paedobaptism. This is the belief that God's covenant promises are available to the children of believers, and thus these promises can be given not only to adults, but to infants – baptism is for babies too.
Reformed Perspective holds to a paedobaptism position, and in preparation for the debate we shared a list of some of the very best resources available in defense of infant baptism.
Audio
Baptism debate with R.C. Sproul and John MacArthur (2 hours)
Two Reformed stalwarts go head to head in this debate, with each given an hour to lay out their best case. R.C. Sproul argues for paedobaptism, and John MacArthur makes the case for credobaptism.
Article-length treatments
A brief defense of infant baptism by Kevin DeYoung
Why I changed my mind on infant baptism, by Liam Goligher
Not your average paedobaptist by Jared Oliphint
Books worth buying
Jesus loves the little children: why we baptize children
by Daniel R. Hyde
96 pages / 2006
At under 100 pages, this book by United Reformed pastor Daniel Hyde can be read in just a few evenings, and it provides a solid foundational understanding.
Children of the promise: the biblical case for infant baptism
by Robert R. Booth
190 pages / 1995
This will take some time to work through, but with short narrative bits to start each chapter, it is incredibly readable. And with recommendations from Greg Bahnsen, Vern Poythress and Douglas Wilson, it seems everyone likes this book.
Baptism: three views
edited by David F. Wright
200 pages / 2009
Able defenders of three views – paedobaptism, credobaptism, and the dual view (that both are legitimate) – make their case, and then get to interact with the other two as they critique the offered argument.
Video
Paedobaptism vs Credobaptism (6 minutes)
This, from the producer of the documentary Calvinist, gives a very brief and balanced presentation of the two sides. The intent here is to help define the two sides of the debate, rather than to defend one side or the other.
Why baptize infants? A Reformed perspective (8 minutes)
R. Scott Clark points to the pattern of Abraham, and argues that it continues in infant baptism.
Never miss an article!
Sign up for our newsletter to get all the week's posts sent right to your inbox each Saturday.