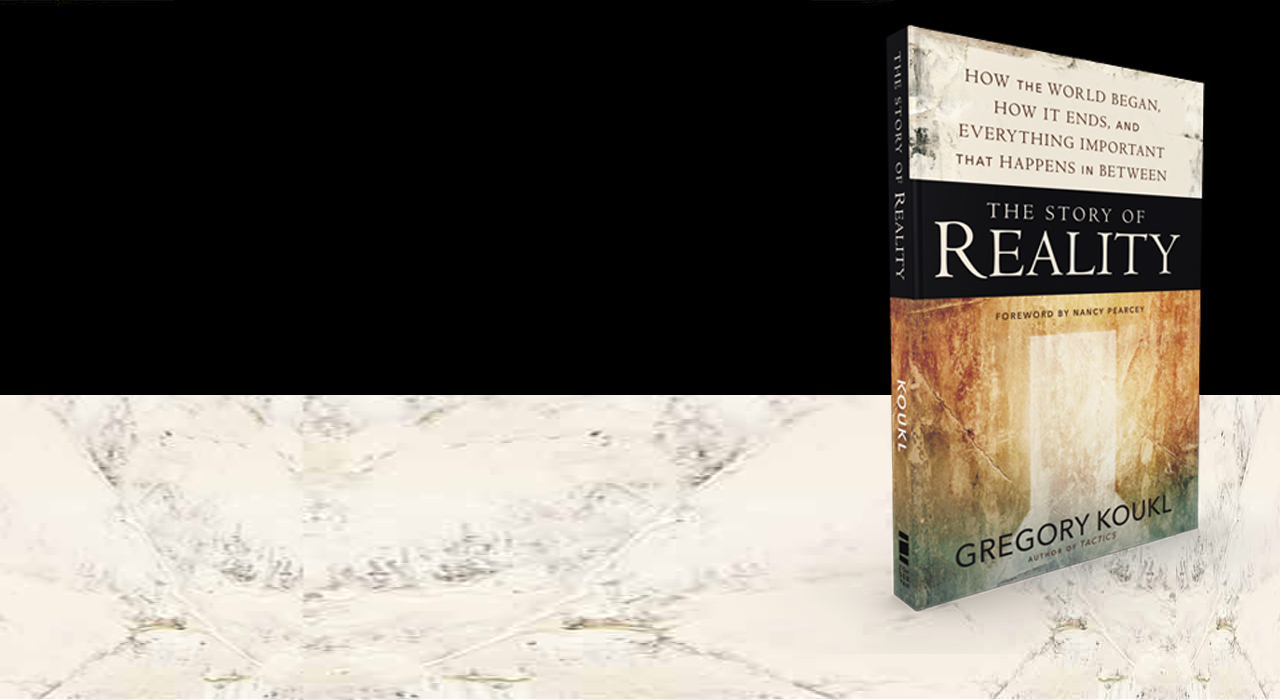 The following quotes are from Greg Koukl's new apologetic book "The Story of Reality: How the world began, how it ends, and everything important that happens in between." You can read Dr. Bredenhof's review of it here.
GOD'S STORY IN ONE SENTENCE
"It's a story I can tell in a single sentence, though it's a bit long. Here it is: God, the Creator of the universe, in order to rescue man from punishment for his rebellion, came to earth and took on the form of humanity in Jesus, the Savior, to die on a cross and rise from the dead, so that in the final resurrection those who receive his mercy will enjoy a wonderful friendship with their sovereign Lord in the kind of perfect world their hearts have always yearned for."
IT"S NOT ABOUT ME
"The Story is not so much about God's plan for your life as it is about your life for God's plan. Let that sink in. God's purposes are central, not yours. Once you are completely clear on this fact, many things are going to change for you."
WHAT EVERY WORLDVIEW SHARES
"Every worldview has four elements. They help us understand how the parts of a person's worldview story fit together. These four parts are called creation, fall, redemption and restoration. Creation tells us how things began, where everything came from (including us), the reasons for our origins, and what ultimate reality is like. Fall describes the problem (since we all know something has gone wrong with the world). Redemption gives us the solution, the way to fix what went wrong. Restoration describes what the world will look like once the repair takes place."
 THE PROBLEM OF EVIL FOR ATHEISTS
"…given a Godless, physical universe, the idea that things are not as they should be makes little sense. How can something go wrong when there was no right way for it to be in the first place?"
WE ARE THE PINNACLE OF GOD'S CREATION
"If you have ever asked yourself the question 'Who am I?' you now have your answer. The Story says you are a creature, but you are not just a creature. You are not a little god, but you are not nothing. You are made like God in a magnificent way that can never be taken from you. No matter how young or old or small or disfigured or destitute or dependent, you are still a beautiful creature. You bear the mark of God. He has made you like himself, and that changes everything."
Never miss an article!
Sign up for our newsletter to get all the week's posts sent right to your inbox each Saturday.