Over the past several months, the phrase The Great Reset has swirled around media headlines and social media. Many Christians are asking, should we support The Great Reset?
But a better question would be which Great Reset should we support? We should also consider why any great reset is needed in the first place, and why now might be the time for it.
So, why now?
So why is there a push for big changes right now? To answer that we can turn to a quote, often attributed to Winston Churchill, which argues we should: "Never waste a good crisis."
Democratic governments normally change course gradually. Since humans are slow to change their minds and admit that they'd been wrong, the political views of an entire population of a country tend to change slowly rather than very quickly. Thus governments' policies will also tend towards incremental rather than revolutionary change. Thus, during regular times, the window of opportunity for policy change is open only a crack.
But a crisis swings this window wide open. When the perspectives of an entire citizenry change rapidly, the revolutionary becomes ordinary.
We see this in our country's response to COVID-10. In the eyes of most Canadian citizens, journalists, and politicians, COVID-19 has triggered a crisis. This social, economic, and health crisis – and the fear that it provoked – have enabled the federal and provincial governments to do the previously unthinkable in an incredibly short time:
prohibit international travel
restrict religious worship services
shutter businesses
spend hundreds of billions of dollars
And this isn't just the preferred response of politicians and scientific experts foisted on an unwilling public. Public opinion polling throughout the pandemic consistently reports that a significant majority of Canadians support these measures.
COVID-19 has thrown the policy window wide open for change. The question is, what sort of change, what sort of great reset, will take advantage of this opportunity before it closes?
The Great Liberal Reset
The World Economic Forum (WEF) has one proposal to seize this opportunity. The WEF is an international organization aimed at improving partnerships between governments, corporations, and non-profit organizations. With governments unshackled from normal budgetary and policy constraints, the WEF proposed that government use this opportunity to tackle current public policy issues in new ways. The World Economic Forum calls this general plan The Great Reset.
The Great Reset was the theme of the Forum's annual meeting in Davos, Switzerland, which took place in the last week of January. On their website, the World Economic Forum describes The Great Reset:
"The Covid-19 crisis, and the political, economic and social disruptions it has caused, is fundamentally changing the traditional context for decision-making. The inconsistencies, inadequacies, and contradictions of multiple systems – from health and financial to energy and education – are more exposed than ever amidst a global context of concern for lives, livelihoods and the planet. Leaders find themselves at a historic crossroads, managing short-term pressures against medium- and long-term uncertainties.
As we enter a unique window of opportunity to shape the recovery, this initiative will offer insights to help inform all those determining the future state of global relations, the direction of national economies, the priorities of societies, the nature of business models and the management of a global commons. Drawing from the vision and vast expertise of the leaders engaged across the Forum's communities, the Great Reset initiative has a set of dimensions to build a new social contract that honours the dignity of every human being."
More concretely, The Great Reset focuses on strengthening environmental protection against pollution and climate change; encouraging private companies to do more to care for their workers, their communities, and the environment; fostering multilateral cooperation; and promoting a rather left-leaning interpretation of inclusion, justice, and equality. So, let's call this The Great Liberal Reset.
To be clear, this is not a conspiracy by a secret elite. No, this is all out in the open. This is about world leaders (politicians, businessmen, activists, the wealthy) who share a common idea of how the world could be a better place trying to implement their vision through conventional channels – government policy, business decisions, grassroots advocacy, and targeted private investments. They are using the policy window opened by COVID-19 to advance their vision.
While there are aspects of this vision we might be able to support, Christians should be cautious about supporting this Great Liberal Reset, as it also includes policies that Christians should oppose. More fundamentally, The Great Reset misdiagnoses what ails the world. That ailment is not COVID-19.
The Great Moral Reset?
Christians know that sin, not COVID-19, ails the world. Rather than reshaping the world according to a liberal vision (or conservative, or socialist, or libertarian agenda for that matter), we should seek to shape the world according to God's Word. Christians should support a "Great Moral Reset" of sorts, one in which our government's policies would be aligned with the morality of God's Word.
COVID-19 has opened the possibility for this sort of change. Our society has gone to extraordinary lengths to protect the lives of those vulnerable to COVID-19. Now we should go to even greater lengths to protect lives vulnerable to abortion and euthanasia, and provide better care for our elders.
Many provinces have closed schools or moved classes online in their monolithic education system in their response to COVID-19. Promoting educational diversity, including supporting independent schools, homeschooling, and distributed learning in a decentralized education system where parents are ultimately responsible for the education of their children, should be the new priority of provincial governments.
The federal government has poured hundreds of billions of dollars into supporting families and businesses through the pandemic. It should continue to defend the vitality of families by upholding a biblical understanding of marriage, gender, and sexuality and uphold the dignity of work.
But a Great Moral Reset isn't enough.
The Great Spiritual Reset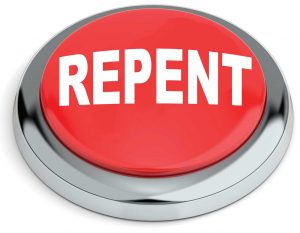 Ultimately, Canada and the world do not need a Great Liberal Reset or even a Great Moral Reset. It is useless for our country to be a whitewashed tomb on the outside but full of dead bones on the inside. Our society needs a Great Spiritual Reset like the Great Awakenings spurred by George Whitefield, John and Charles Wesley, Jonathan Edwards, and Dwight L. Moody. This spiritual reset isn't the task of governments, businesses, or general non-profit organizations. This spiritual reset is the responsibility of the Church.
COVID-19 has opened the window wide open for evangelism. With millions of fellow Canadians searching for hope, worrying about their employment stability, struggling with their mental and physical health, and mourning the passing of loved ones, many more people may be receptive to the Good News right now. As Jesus testifies, the gospel isn't for those who are healthy and those who think that they have life figured out. The gospel is for those who have realized their brokenness and their need for a Physician.
Are all our efforts directed to defending our personal freedoms (even if they are unjustly infringed upon)? Or are we bringing the gospel to our neighbors who need it now more than ever, using both our words and our deeds?
Jesus calls us to be the salt and the light of the world, two metaphors that ARPA often draws upon. Christians have taken more seriously their calling to be a salt and a light in the realm of politics and public policy through the COVID-19 pandemic and the infringements on our freedom to worship. Let's not miss the opportunity to also speak the gospel of life to a suffering world.
Let's not waste this crisis.
Levi Minderhoud is the BC Manager for ARPA Canada. For more on the Great Reset, be sure to check out Chris deBoer's Focal Point podcast episode on the same topic which you can download here, or watch below.