God gave us children and gave us his Word to show us how best to raise them up to know and love Him. In addition, He gave us godly teachers to help us grow in knowledge and wisdom so we can better be able to take up this privileged and awesome responsibility. You can find three different teachers below, all espousing variations on the same theme. All are excellent, so whether you learn best via listening, watching, or reading, there is something here for you.
Biblical Childrearing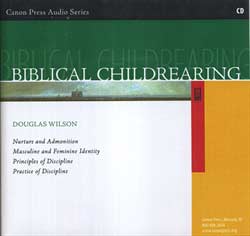 by Douglas Wilson
Approx. 3 hours
Format: Audio
In this series of four sermons Pastor Douglas Wilson goes over the biblical principles, and explains the practical outworking of them. Of the three selections here I'd say this is the most clearly biblically grounded – Wilson spends more time than the others connecting what he is saying to what God has said. This is available as a $6 US audio download at CanonPress.com.
Getting to the Heart of Parenting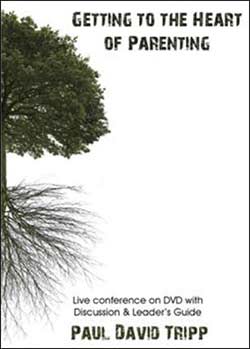 by Paul Tripp
Approx. 4.5 hours
Format: Video
Paul Tripp is a favorite in our church circles and for good reason. In this video series, Tripp emphasizes how very important it is to keep our focus on nurturing our children's hearts rather than on the externals of their behavior. It is available on DVD or as a $35 US video download at PaulTripp.com.
Don't Make Me Count to Three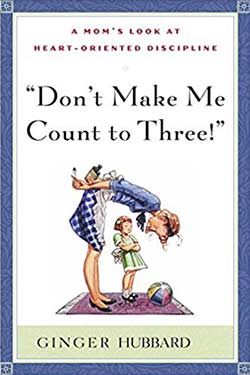 by Ginger Hubbard
150 pages
Format: Paperback
This might be the most practically-focused of the three, with Ginger Hubbard offering plenty of illustrative conversations to show how we might best talk to and teach our children discipline. The one caution I will add is that Hubbard doesn't have a covenantal understanding of childrearing – she views our children as being pagans in need of conversion rather than as prince and princesses who have received promises. However, this is only a minor matter in the book, popping up in only a few places. And since Hubbard grounds what she says about discipline in what the Bible says, her advice is good and godly. Her book is available as a $9 ebook at Shepherdpress.com and also at most any online bookstore.