WHAT'S INSIDE: 10 titles on Luther / The "Broken Window Fallacy" / Science videos for all ages / Facebook to God's glory / 5 books for Remembrance Day / If you don't know, you can't kill / 4 reasons to pray / Pursuing wisdom til you die / Canadian colonialism dressed up as aid / The end was near / Marcion: a heretic we need to know / 5 tips for family devotions with small children / 21 things I learned living with teenagers / and much, much more!
Click the cover to view or right-click to download the PDF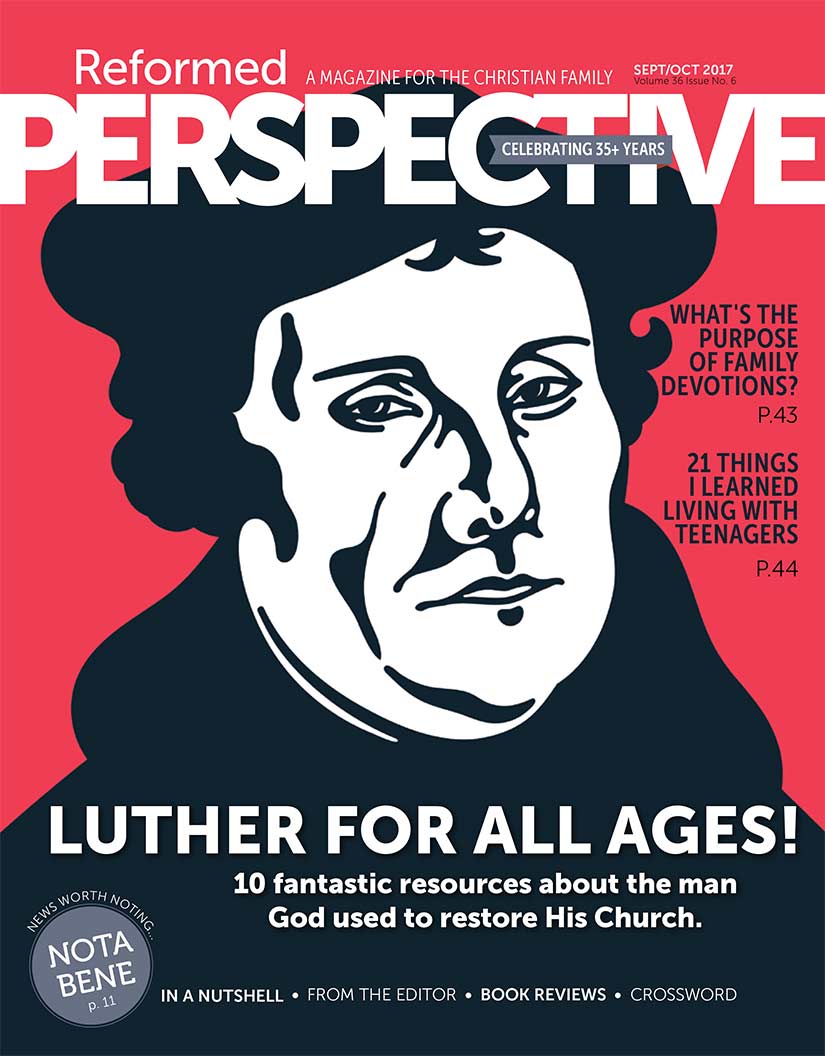 Never miss an article!
Sign up for our newsletter to get all the week's posts sent right to your inbox each Saturday.