WHAT'S INSIDE: Are we "blessed" or "privileged"? / Maintaining the motivation of officebearers / On tidying up with Marie Kondo / Online tool promotes friendship…and sometimes marriage / Canada is warming up to an abortion law / Do we "like" sin? / Gay girl, good God – an interview with Jackie Hill Perry / Atheists can't explain evil / Male rapper "breaks" women's weight-lifting record / and much, much more!
Want to be alerted each time a new issue is available for download? Then sign up here!
Click the cover to view or right-click to download the PDF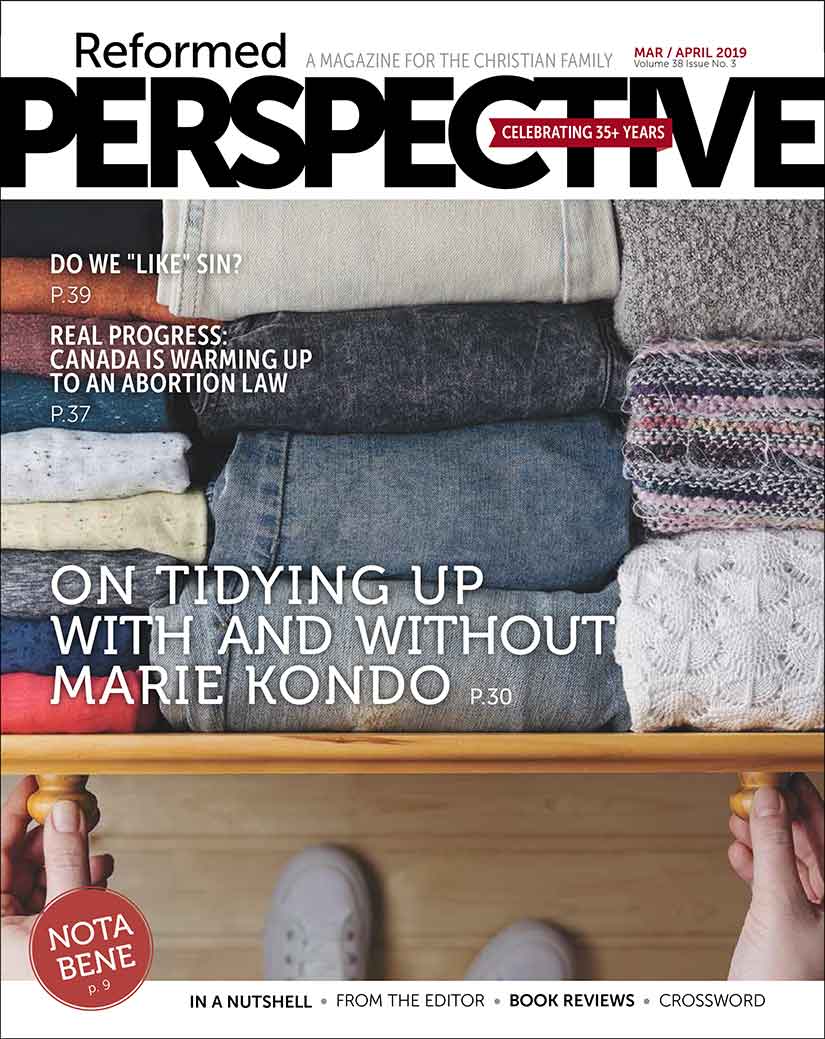 Never miss an article!
Sign up for our newsletter to get all the week's posts sent right to your inbox each Saturday.