Dating
Faint heart never won fair maiden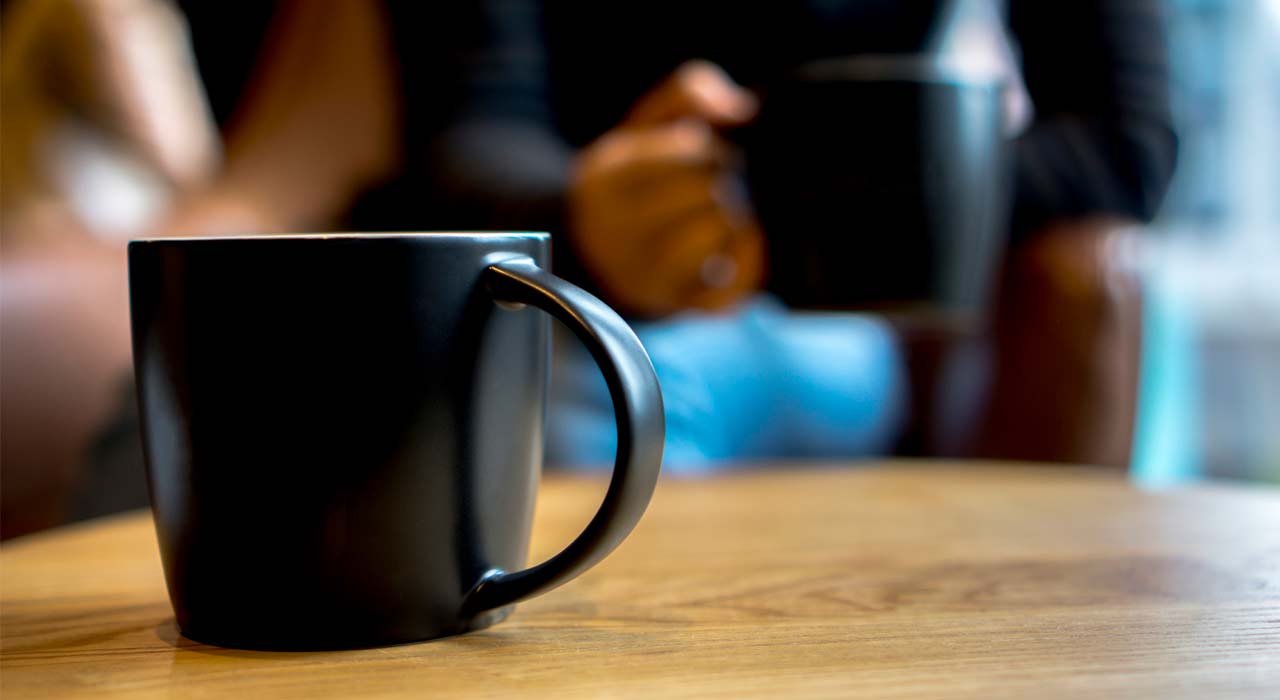 On dating, Ephesians 5, and being a man
A serious conversation requires serious chairs – the sort to sink down in and get properly settled. But for the setting to be ideal there also has to be a reason to get up and walk about for a bit, to allow time for serious thoughts to settle.
That's why, when Tom phoned up George needing to talk about "girl problems," they agreed to meet at the Corner Coffee House, with its large leather wingback chairs and coffee so good refills were a requirement.
*****
"We've had this conversation before you know."
Tom's coffee was gone and he was staring blankly into the bottom of his espresso cup. "What do you mean…when?"
"The last time you had girl problems. A couple of months back when you were trying to figure out if you wanted to ask Amy out. We were even sitting in the very same spots. You wanted to ask her out, but you were too scared. And now you're scared again."
"I wasn't scared George. I was just…"
"You were just trying to figure out a way to ask her out without really asking her out. You even tried to get me to ask her to the hockey game the group was going to. And do you remember how I responded to that idea?"
Tom looked up from his empty cup: "You told me to be a man and ask her myself."
"And?"
"And I did… it took me a few more days to work up to it, but I asked her out. And she said yes and it went great and we've been going out two months now. But three days ago we had a bit of an argument and since then Amy hasn't called. She used to call me every day but now she isn't calling at all."
"Slow down for a second Tom. I told you to be a man and I told you to read Ephesians 5. Did you read it? I don't think you did."
"I've read it before – that's where it tells women they have to be submissive to their husbands. But I don't know what that has to do with me and Amy."
George stood up and grabbed his coffee mug: "Tom, no offense, but you're a goof – you read the part of the chapter that's addressed to women. Here's my Bible. I'm going to go grab another mocha and while I'm away how about you read the part of the chapter that's addressed to us men, verses 25-32."
*****
Two minutes later George returned with his mug full. "Okay, what did you find out Tom?"
"Basically those verses just tell a husband to love his wife."
"Sure, but they also say more. Take another look at verse 22 and read it out loud to me."
"It says, 'Husbands, love your wives, just as Christ loved the church and gave himself up for her.'"
"That's the key. Do you understand what this verse is saying? Men have to love their wives as Christ loved the church and gave himself up for her. Men are supposed to love sacrificially, to put the needs of their wives first, to protect them and guard them and sacrifice for them, just as Christ offered himself up for the church."
"Okay… but what does this have to do with me and Amy?"
"Well, if a husband is supposed to love his wife sacrificially, when do you think he should start acting that out? Is this like sex – something you only do after marriage – or more like the kindness and care you try to show right from the first time you meet a girl?"
"You're thinking it's right from the start?"
"For sure. Do you know why guys are supposed to open doors for women and give up their bus seats? Is it because women can't open doors, or are too weak to stand up on the bus? No. It's all about practice – it's about a guy learning to take up that protective role. Now consider this: a godly girl should be looking for a guy who'll love her this sacrificial way, but how can she know if a guy is going to be like this if she doesn't already see it happening when they're dating? It can't wait until they're married! So when it comes to dating and who should make that first move, if someone has to sacrifice their pride, or at least risk it, doesn't it make sense it should be the guy? Doesn't it seem like it's the guy's job to stick his neck out?"
"But what if the guy sticks his neck out and the girl lops off his head?"
"Well, that would hurt. And hopefully a Christian woman is going to do what she can to let a guy down easy. But even if a guy gets his head handed to him every time he asks a girl out, he can at least take comfort in knowing he's doing his part the right way. It is a sacrifice to open your heart up to someone and risk getting hurt. But God says guys are supposed to love sacrificially."
Tom put the Bible down slowly, and reached over for his coffee cup. "That's an interesting idea George, but I need a refill. Let me think about that for a second while I grab another coffee."
*****
Tom returned with his coffee and a question: "You definitely have an interesting way of looking at Ephesians 5. But I've already asked Amy out, so what does this have to do with my situation now?"
"Well, you told me you're back to wondering how Amy feels about you… and you're scared to call her and hoping that maybe she'll call you. But if you're willing to love her with a sacrificial love, isn't it clear what you should do?"
"You're saying I should make the first move."
"Right. Phone her up and let her know how you feel about her, that you want to see her some time very soon. This sacrificial love isn't a one-shot thing. You're going to have to stick your neck out again. And again and again."
"And if she lops off my head…"
"Then you'll still know you did things the right way, like a real man, acting just the way God wanted you to. Even if you feel foolish, you'll know that's not how God is thinking about you."
Tom was once again staring into his empty cup. "That's a comforting thought."
"Isn't it?"
"But it also seems like men have an almost impossible task – to imitate Christ's love. Can we really manage that?"
"No, not perfectly. But we can try, and we can ask God for help. And then we can trust the outcome to Him. God gives us men a pretty weighty task in Ephesians 5, but it is wonderful knowing what He wants us to do. And right now I think He wants you to call Amy. What do you think?"
"Thanks George, I'm going to do that… right after I polish off one more espresso."
Never miss an article!
Sign up for our newsletter to get all the week's posts sent right to your inbox each Saturday.