Red tomatoes and purple onions pile in front of her. Behind is sugar, bagged by the kilo. Bottles of Fanta and 7-Up stand on a white shelf in this small, road-side kiosk, one of many in sub-Saharan Africa. In the midst of it she stands, a smiling woman in a blue shirt and white head wrap.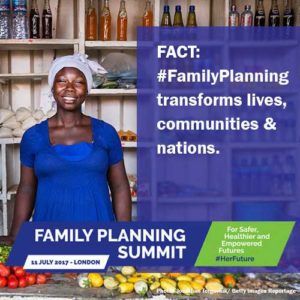 Her smile adorns the official website of the UN's Family Planning Summit, which met on July 11 in London, UK, to decide what to do with her. The website reads like a sales pitch: "Family planning is a best-buy in global development." The Canadian government stood out as a champion of reproductive health at the Summit, part of its Feminist International Assistance Policy. Policymakers, donors and leaders have solved the life problem of the smiling African woman. But have they asked for her opinion?
Chrystia Freeland, Canadian Minster of International Trade, told the House of Commons that our national values "includes sexual reproductive rights and the right to safe and accessible abortions. These rights are at the core of our foreign policy." This statement profoundly concerned the Canadian Council of Catholic Bishops, which argued in an open letter that abortion advocacy cannot be the core of Canadian foreign policy when it is "not only legally contentious but completely contrary to the deeply held convictions of many both within and beyond Canada's borders." The numbers underscore their concern: $119 million in international aid will go to famine relief and $650 million to abortion and sexual reproduction rights. Fifty percent of the latter is dedicated to sub-Saharan Africa, including countries where abortion is illegal except to save a mother's life.
An African proverb says, "the absent are always wrong." The same donors who are so eager to end poverty are proving deaf to the voices of those they claim to help.
A different view of procreation
I have lived in East Africa since the age of three. Congolese mothers often counted their children to me, including those who died as babies. Mama Rebecca, a gentle old woman, cried over her five children, each of whom died tragically and far from her. In Africa, children – all children – are carefully remembered.
To speak of Africa is to speak of an immense continent with 54 nations and many unique tribes, each with their own culture. Yet commonalities do exist. Father Bonaventure Turyomumazima of Uganda wrote that generally traditional African cultures are centered in life. Procreation completes marriage. Children are the continuation of a physical line, important both for the living and the dead. It is commonly expected for the entire community to raise the child. That means there are few unwanted children or "orphans." Elaborate taboos and rituals preserve the lives of mother and child.
Faith Kasiva, author of the report "Robbed by Choice," explains, "We live in an African cultural setting where having a child or motherhood is glorified in a way that probably it's not in other societies."
Telling a woman in such a cultural setting to not have children is almost like telling a Canadian woman to empty all her bank accounts, quit her job and publicly defame herself on all social media, just to avoid poverty. It doesn't make sense, given the social construct.
"Unwanted pregnancies" are not the problem as much as unwanted wars, unwanted famines, unwanted rape, unwanted incest and unwanted displacement. Mama Rebecca didn't weep because her children ought not to have been born. She wept because they ought not to have died.
A strange irony plays out here: the world's first feminist policy warring against a culture that glorifies mothers! But do Minister Freeland and the Family Planning Summit tell the whole truth?
The dark side of depopulation
Often, benevolent NGOs hold out family planning with one hand. The other is behind their back, shut tight on hundreds of statistics linking abortion and family breakdown, psychological health, increased poverty, community disintegration and isolation.
The contraceptive Norplant is one example of this. Designed to keep a woman infertile for five years, Norplant has suffered tens of thousands of lawsuits in America for its side-effects. Now Norplant is exported to developing countries as "aid." It's an old story. Norplant is even harder on the bodies of malnourished women. The consequences are often not fully explained. When faced with unexpected complications, life-long sterility and even death by hemorrhage, these women are without health support. More than that, long-term barrenness can ruin marriages and isolate women from communities.
Family planning as the West understands it will not end poverty. Tying aid money to such an agenda prompted Nigerian activist Obianuju Ekeocha to hail Canada as the new "number one colonial master of the world."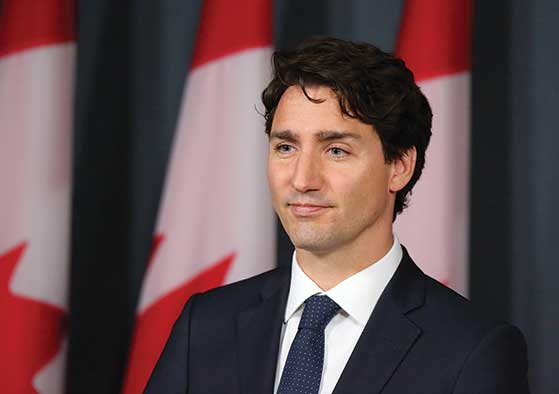 New face, old story
Over a hundred years ago during the rubber trade in Belgian Congo, the colonial army raided the village of a woman named Ilanga. As the chained villagers were marched from their burning homes, soldiers forced Ilanga's baby from her, tossing it aside so she could carry their looted pot. The agony of such men and women being "civilized" bleeds into one of their songs: "We are tired of living under this tyranny/ We cannot endure that our women and children are taken away/ and dealt with by the white savages."
Today, the Canadian Prime Minister can use the force of the dollar to tell millions of women in Africa – "Drop the baby. Carry the pot of civilization. We know what is best. Your child would never have a good life. You may as well kill it now."
At least, this is what is heard on the other end. According to a writer in the Lusaka Times in Zambia, "Abortion is one way of saying 'do not multiply anymore.' Our multiplying is disturbing the depopulation plans.. . . These NGOs in Zambia came in the name of 'helping' suffering Zambians; on the surface they do good things, but in the background, they start their main program."
Canada is the first donor country to call its foreign policy a feminist one. An "ism" denotes a belief system. Emil Hagamu of Tanzania writes, "In African communities, the death of a child is no small matter . . . . Expanded legalization of abortion is being forced upon us by the traditional colonizing powers of the West."
Ekeocha, founder of Culture for Life, told Catholic News Service that Western funds are used to bribe African politicians to accept abortion, "The polls show overwhelmingly that Africans hate abortion . . . . By ignoring the will of the people, this is spitting in the face of the very type of democracy we are supposed to have in African countries."
'Tired of tyranny'
The Democratic Republic of Congo, the giant heart of the African continent, is targeted by Canada to the tune of $97 million. Minister Bibeau told the Globe and Mail that the aid would be "subtle," working to provide adolescents with extensive sex education and to push abortion in a country where it is illegal.
The Democratic Republic of Congo is a deeply troubled nation. Her children already suffer because of greed-based violence. Instead of helping living children, Canada will prevent the birth of more. Maybe that musical country will sing again the old song, "We are tired of living under this tyranny/ We cannot endure that our women and children are taken away/ and dealt with by the white savages."
If Canada does not consider the true situation of the woman in her road-side shop or listen to the bereaved grandmothers, then Canada's aid is just colonialization in a new outfit.
The colonizing powers of Africa-past were confident in their superiority. They were sure their agendas were right. But blood and tears mark those pages. Canada is currently writing a colonization of Africa-present. This too, history will remember.
This article was originally published August 28, 2017 in Christian Courier (www.christiancourier.ca). Trudeau picture credit: Shutterstock.com