News
Best pro-life signs at the US March for Life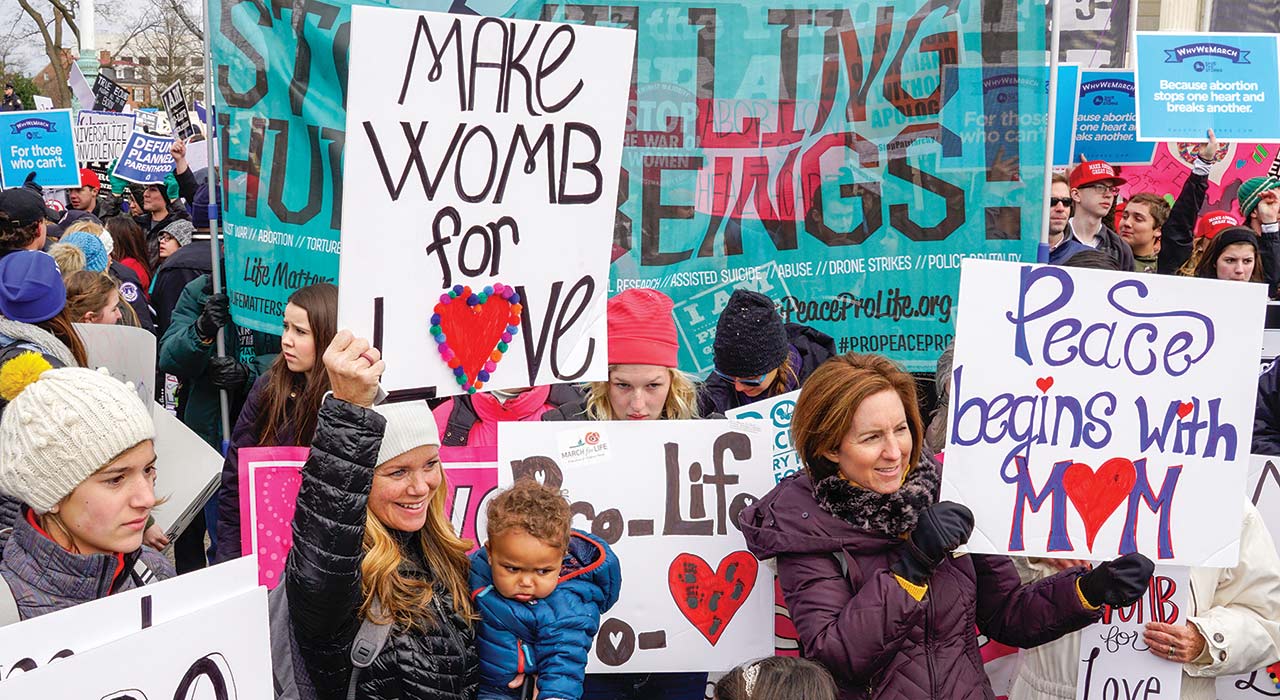 This year's US March for Life took place on January 19 and marked the 45th anniversary of the Supreme Court's Roe vs. Wade decision, which struck down many of the country's restrictions on abortion. Canada also has a March for Life, but it takes place four months later, always on or around May 14, to mark the anniversary of Pierre Trudeau's 1969 Omnibus bill, which first legalized abortion in Canada.
Both are attended by tens of thousands.
That means there are thousands of creative pro-life minds thinking through how best to communicate the truth about the unborn on thousands of signs, banners and t-shirts. And because the American event is months earlier, Canadians can be inspired by what we see south of the border!
What follows is a dozen of the best signs and slogans as seen by yours truly, or shared by sites like The Daily Signal, LifeSiteNews.com and PJ media. Some are blunt, others are clever. One is simply an offer to help. May they serve to inspire!
God planned parenthood
I support a woman's right to be born
The strong must protect the weak
I survived Roe vs. Wade. Roe vs. Wade will not survive me.
Pretend I'm a tree. Save me.
A person's a person, no matter how small
Me [next to an ultrasound picture], Still me [next to a newborn picture]
Abortion is murder
Am I more valuable because of my size?
You are not alone. We will help you.
Already born? Check your privilege.
The very best pro-life messaging I think I've ever seen wasn't at this year's March, and wasn't even on this continent. It came on a pair of t-shirts worn by a couple at last year's Romanian March for Life. The potbellied husband wore a shirt that read "This was from choice" while the obviously pregnant wife wore a shirt that read, "This was from God."
Never miss an article!
Sign up for our newsletter to get all the week's posts sent right to your inbox each Saturday.