Don't know what to watch with the family tonight? If you have some younger children, here's four possibilities that might just fit the bill. (And you can find family film recommendations for a slightly older age group here.)
Winnie the Pooh
Animated / Children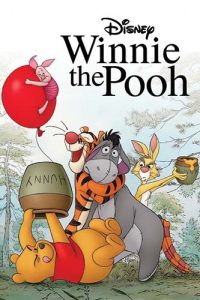 63 min, 2011
Rating: 8/ 10
Our favorite silly little bear starts his newest adventure in bed, waking up only at the insistence of the narrator. Winnie-the-Pooh "has a Very Important Thing to Do" today, so he simply must get up!
Once out of his little house Pooh proceeds to have a series of adventures. The first involves Tigger and a balloon, and the second, a fearsome beast (or as fearsome as a Pooh cartoon can be) named the Backson. The longest adventure of all is a search for Eeyore's tail… or for some substitute that could serve in that role.
This is a gentle family-friendly gem. Disney has produced a score of Pooh films but this is the first since 1977's The Many Adventures Of Winnie The Pooh to fully capture the charm of the books. Adventures remains the best of all the Pooh films, with this a very close second.
One caution to note concerns the language, but happens after the films' ten minutes of credits have run. There is one final, very short scene in which the word "gosh" is used twice.
The other caution is about Pooh who is a little more self-absorbed and selfish than usual. As an example, when the group sets out to trap the Backson, Pooh is content to let his little friend Piglet do all the work while he supervises. Pooh's shallowness (including his obsession with honey) is the central "conflict" in the story, and one that parents should point out to their children – the "hero" of this little story is not being a good friend right here. Of course, Pooh does gets his priorities figured out by the end of the film. When faced with the choice of finally getting some honey, or bringing Eeyore his missing tale, Pooh chooses friend over food. The story concludes with Christopher Robin congratulating Pooh for the "Very Important Thing" he did today: "Instead of thinking of your tummy you thought of your friend.
The Gruffalo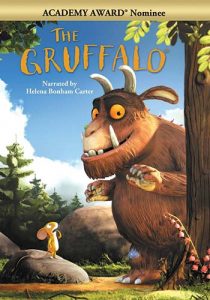 Animated / Family
27 min / 2009
Rating: 8/10
How can a mouse meet up with a hungry fox, snake, and owl, and live to tell the tale? It helps that he has a monstrously big friend who is just about to meet him. And a fox, or a snake, or an owl, wouldn't dare eat a small mouse who has such a big friend!
But…what if they found out what the mouse knows: "There's no such things as a Gruffalo"?
Or is there?
This short film, based on the book of the same name, is a clever tale about a mouse who thinks his way out of trouble. It is beautifully rendered, visually and musically, with the only concern being that everyone wants to turn this little mouse into a little morsel. So in our household the pause button had to be used a few times to calm some anxious viewers. For those under eight, especially if they don't watch much TV, there is a little bit of tension here. In fact, kids under three might find it just too scary.
But it does all work out in the end, and reassuring any little ones of that might help them make it through.
So, two thumbs up for this short, fun, and clever story. Who could ask for more?
There is a sequel, The Gruffalo's Child, about the title character heading off to search for the "big bad mouse" that so terrified his father. But it loses the charm of the original because now it is a father who lies to his child, rather than, as in the original, a mouse lying to predators. While we can justify lying to predators it is quite another thing for a parent to lie to their child. Also, the moody music, and the uncertainty about who we should be cheering for (the Gruffalo child, all on his lonesome searching through the woods, or the mouse that he is, basically, hunting?) make this one a good bit scarier than the original. That's why our family is going to give it a miss.
Pollyanna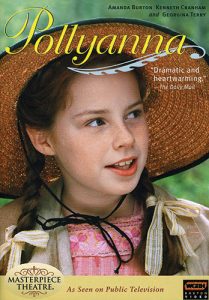 Family
2003 / 99 minutes
Rating: 8/10
Aside from a change of setting – from Vermont, to England – this is a faithful adaption of the source book (and far more so than the 1960s Disney version).
Pollyanna is a poor but cheerful girl who, after becoming orphaned, is sent to live with her very rich, and very strait-laced aunt Polly. The two have very different ways of viewing the world, with the joyful Pollyanna seeing nothing but wonder, despite the losses she's faced, and aunt Polly seeing nothing but the problems, despite the riches that surround her. So whose worldview is going to win out? Is Pollyanna going to stop giving out hugs, or is her aunt Polly going to get over her reluctance to be touched? Something has to give!
The only caution concerns one shocking/sad moment that will cause young viewers distress – Pollyanna gets seriously injured. It all happens in a flash, so nothing gory is shown, but our girls needed to be reassured that Pollyanna would recover.
Young ladies are going to love this one, and I think young lads may even be up for it, with a little encouraging. And if mom and dad can get past the British accents, they, too, are sure to love this well-acted, authentic adaption of a timeless classic.
The Boxcar Children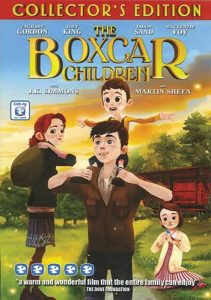 Animated / Children's
2013 / 81 minutes
Rating: 7/10

The Boxcar Children is the first title in a popular and still expanding children's series of books. And just like the book, the film is about four children – three brothers and one sister – who have lost their parents, and have been told they will have to live with their grandfather. But Henry, Jessie, Violet, and Benny don't know their grandfather at all, and imagine that, because he never came to visit, he must be a cruel man. So they run away.
The first part of the story is about how they get by, all on their own. It's when they find a long abandoned railway boxcar that things start looking up for them. Then the older brother can go into town to do odd jobs, and the other three can start setting up the boxcar as a real home for them. Of course it has a happy ending and I don't think I give away too much to say it involves their cruel grandfather not being cruel at all.
The only cautions would concern language: in one instance a character says "holy mollie" and in another someone utters "oh my gosh" but that is the extent of it.
There are also a few moments of tension – a chase scene early on – but this is quite a gentle movie. It's something that kids will love, and parents won't mind.
These reviews first appeared on ReelConservative.com where longer versions are available.