News
26 richest people own as much as the world's poorest 3.75 billion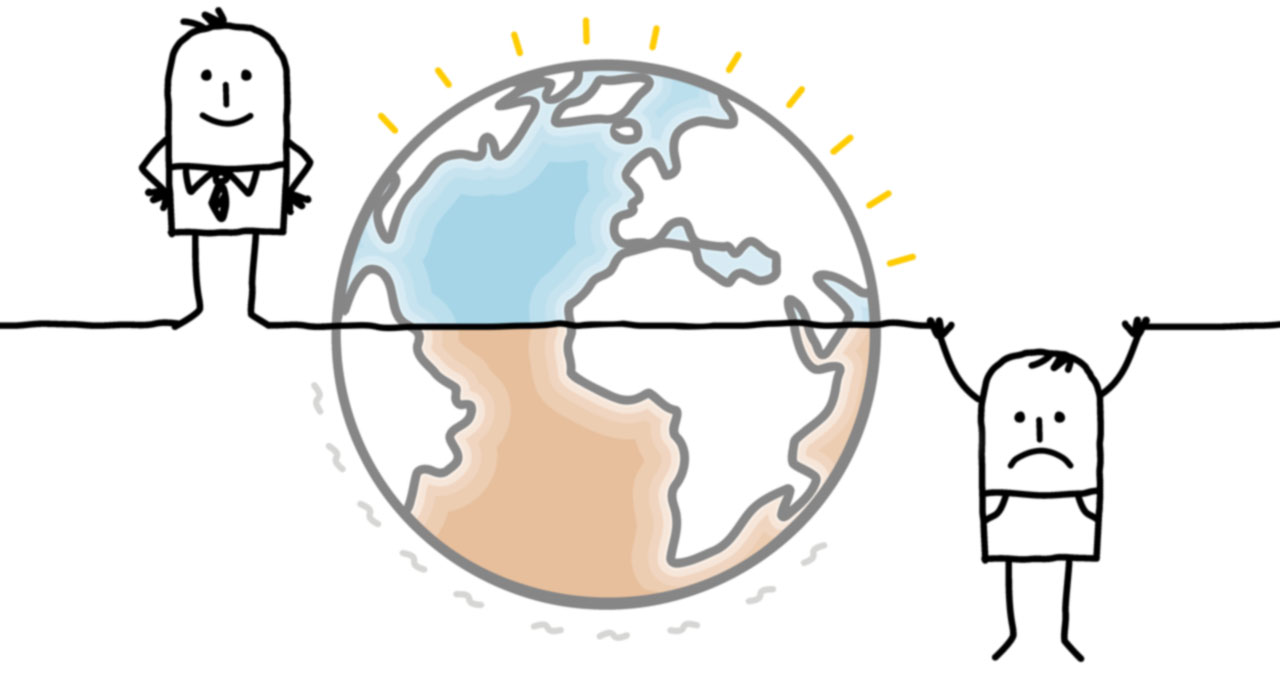 The 26 richest people on the planet hold as much wealth as the poorest 50% of the world's population. So says the Oxfam Inequality Report 2019 released this January.
That quite the statistic – it's a disparity that will surprise and stun many. But why is Oxfam sharing it?
To foster covetousness.
Of course, that's not how they present their case. They speak of fairness. They think it obviously unfair that the 26 people at the top have as much as the 3.75 billion on the bottom. But what the report doesn't detail is how these 26 got their wealth. No accusations of theft are made. We know God hates for the powerful to oppress the poor (Prov. 22:16, 22-23) but Oxfam doesn't even try to make the case that this is how the rich gained their money. The report details the dire circumstances the poor face around the world, but no linkage is made between their poverty and wickedness done by the rich.
Still, isn't it obviously wrong that so few have so much, when so many have so little?
To answer that question properly, we need to view things biblically. In Scripture we find God repeatedly calling on us to help the poor (Prov. 28:27, 31:9, etc.). And at the very same time in the 10thCommandment – Do not covet – He makes it clear He doesn't want us concerned with what the rich have. Poverty is a problem to be tackled, but the God who made Solomon wealthier than any before him nowhere speaks of "fixing" wealth inequality.
How can the God who wants us to help the poor also tell us not to concern ourselves with the wealth of the rich? Aren't the two related?
No.
That's the lesson the Oxfam needs to learn. Abraham prospered, but his increased wealth didn't come at the expense of anyone else (Genesis 14:23). Similarly, a successful businessman doesn't become rich by taking from the poor. Unless he steals, the only way he can become wealthy is by making others wealthier too. He can only sell us his $10 widget if we think he's delivering more than $10 worth of value. After all, if we don't think it's worth more than the asking price, why would we trade our money for it? If we do make that exchange, not only is the widget-maker wealthier (he's up $10!) we're wealthier too because we now own a widget that's worth much more than $10 to us!
The Oxfam Report laments the wealth of the super-rich. They see it as representing good that could be, but isn't being, done – they see it as good withheld. What they don't understand is that this wealth represents enormous good already done – every dollar representing more than a dollar's worth of wealth given to their customers.
(And we haven't even touched on how these 26 people's wealth is tied up in companies that bring further benefits by employing millions.)
There will always be a temptation to look over our back fence at what our rich neighbor has. But when God calls on us to help the poor, He's calling on us to help the poor.
Never miss an article!
Sign up for our newsletter to get all the week's posts sent right to your inbox each Saturday.