TORTURED FOR CHRIST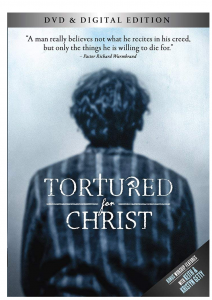 Historical drama
77 minutes / 2018
RATING: 8/10
Tortured for Christ is a must-see film about Richard Wurmbrand's courageous and faithful stand against the Soviets when they took over Romania. Shortly after the Soviet Union moved in, the new rulers invited all of Romania's most prominent religious leaders to attend a "conference of the cults." At this conference – broadcast over the radio – these leaders were supposed to, one after another, talk about how respectful to religion the new rulers would be.
Except it is a lie. And all the religious leaders know it.
But the people don't.
And none of the religious leaders have the courage to tell them.
In the auditorium audience sits Pastor Richard Wurmbrand and his wife. As they listen Wurmbrand turns to his wife: "If I speak now, you will have no husband" His wife's reply? "I don't need a coward for a husband." Woah! So up he goes to the podium, he has his say before the mike is taken away, and he makes himself a stench in the nostrils of the authorities. Wurmbrand is eventually arrested, and then imprisoned and tortured for 14 years for his absolute refusal to deny his love for his Lord.
For a time the torture happened every day, as Wurmbrand would be beaten for doing his nightly devotions. In one scene the guard asks him what he could possibly be praying to God for: he was in prison, his wife was too, and his children were basically orphans. So why, the guard wanted to know, was Wurmbrand still praying? "I am praying for you," Wurmbrand tells him. He wanted the guard who beat him every night to know the love of his Lord.
While the torture scenes are muted, this is not family viewing. But it is a film I wish that everyone 16 and up would go and see. The trust that Wurmbrand has in his God, and the way that the Lord equipped him is so very beautiful and encouraging to see.
It can be rented online at this link and you can watch the trailer below.
****
CONNECT: Real help for parenting kids in a social media world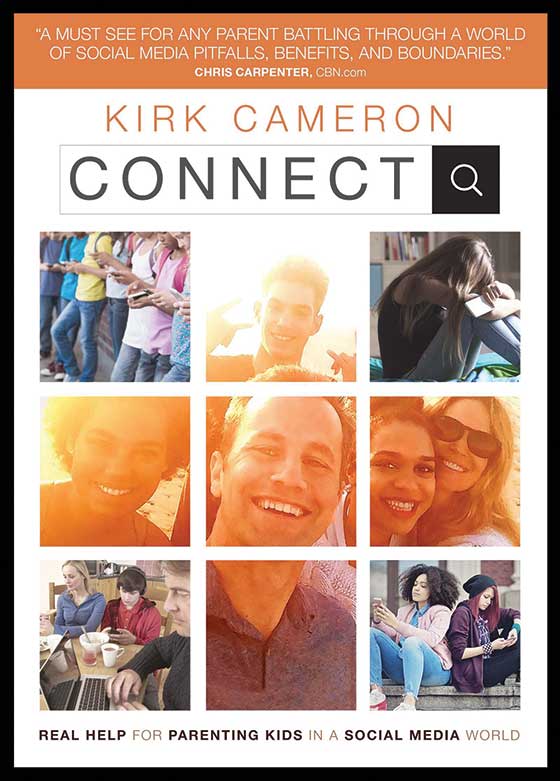 Documentary
70 minutes / 2018
RATING: 8/10
Connect offers "real help for parenting kids in a social media world" and the host, Kirk Cameron, starts things off by scaring parents with the story of a boy who was Internet-stalked by a "grown adult man." The dad intervened in time… but it was a close thing. I watched this with 30-or-so other parents and this opener certainly grabbed our attention.
But now, what can we do to protect our kids?
Cameron makes clear, it isn't just creeps we need to watch out for. We need to teach our children to see through a number of lies that social media fosters, including: "I deserve to be happy all the time" and "I am the center of the universe." Our children need to know God is the center of the universe, and instant gratification is not only not a right, but not even healthy.
More important: parents need to correct their own addiction to social media, and then get actively involved in their children's lives. We are all busy, but we cannot be, as one of the experts put it, "mentally-absent parents."
There was a fantastic discussion starter for all the parents and teens who attended our viewing.
One caution: there is some topic matter – about pornography addiction and suicide – that is not appropriate for the very young.
****
DNA BATTLES: Were Adam & Eve historical?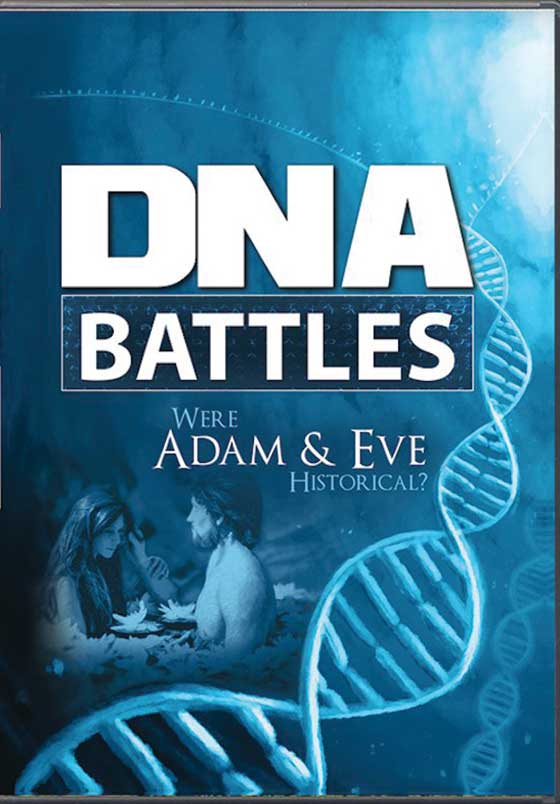 Documentary
59 minutes / 2018
RATING: 7/10
In 2011 the Christian evolutionary group Biologos made a splash with widely published views that questioned whether Adam and Eve were historical. This documentary is rebuttal. It tackles primarily the scientific front but also touches the theological front too, addressing their claims that Christians have to accommodate our views to the "reality" of evolution. While the theologians share answers to objections you may have heard before, the seven consulted scientists are sharing quite recent developments in biology that now show how certain evolutionary assumptions have been proven untrue (like Junk DNA).
This is a great documentary, with books worth of material condensed into a one-hour presentation. But it isn't going to be for everyone – you'll need to remember some of your high school science to really be able to follow along. But for any viewer interested in the subject matter, this is going to be fascinating and worth multiple viewings.
What this most reminded me of was Evolution's Achilles' Heels, the very best creationist documentary I've seen. DNA Battles doesn't quite rise to that level, but anyone who enjoyed Evolution's Achilles' Heels will certainly appreciate this one too.
Jon Dykstra blogs on movies at ReelConservative.com.
Never miss an article!
Sign up for our newsletter to get all the week's posts sent right to your inbox each Saturday.