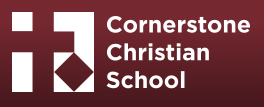 The Board of Cornerstone Christian School in Lynden,
Washington invites applications for a full time opening
for the 2021/22 school year for:
PRINCIPAL
Our school has approximately 120 students in grades 1-12,
excellent staff relations, a beautiful and functional facility,
and a high level of community support. The Lynden area is
an idyllic one, located in the beautiful Pacific Northwest.
It has access to a virtual cornucopia of outdoor leisure and
recreation activities and yet is within ninety minutes drive of
the major urban centers of Vancouver, British Columbia, and
Seattle, Washington.
We look to our Heavenly Father for His continued guidance
and care in our mission to assist parents in educating the
children of the covenant as a part of their preparation for a
life of Christ-centered service and stewardship in the king-dom
and Church of God.
The following selection criteria will be addressed throughout
the selection process.
• Ability to foster an atmosphere that will characterize the
school as a distinctly Reformed Christian School.
• Be a visionary thinker with the ability to implement the
vision and educational goals of the society.
• Experience in teaching and administrative leadership in
Reformed education.
• Ability to lead and develop staff to be an effective and
high performing team of professionals.
• Have as minimum, an undergraduate degree and
recognized teaching diploma.
• Have excellent interpersonal skills with the ability to
foster relationships with staff and parents.
• Willingness and ability to build healthy relationships
within the greater school and church community in Lynden.
The successful candidate must be a confessing member in good
standing of an American, Canadian Reformed Church, or sister
church. Those committed to serving in the field of Reformed
Christian Education and who submit to Scripture as confessed
in the Three Forms of Unity are encouraged to apply.
For a list of application requirements and a full position de-
scription of this opportunity please contact:
Tim Faber, Chairman of the Board
chairman@cornerstoneschool.us
(360) 201-3418
www.cornerstoneschool.us