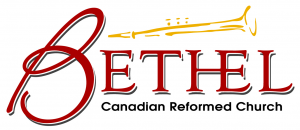 Seeking Mission Worker
Are you excited about sharing the gospel and using your God-given talents in urban mission?
Bethel Canadian Reformed Church in Richmond Hill, Ontario, Canada experiences increasing mission opportunities in our community. With a clear mandate from Council and a preliminary budget with startup funding, we are now seeking a full-time mission worker to promote and develop this work.
Based out of a well-established local church with eager membership, a tremendous opportunity exists for Reformed mission in the immediate community and neighbouring region. Qualified applicants must have a heart for mission in a diverse, multi-cultural community. The applicant is to be a member in good standing of a Canadian Reformed, United Reformed or sister church.
The position is presently geared towards non-ordained persons, but we are willing to consider ordained candidates as God leads. Qualification is not limited to those who have formal education although relevant training and experience, particularly in multi-cultural contexts, would be valuable assets.
If you are interested and would like more information along with a more detailed job description, please contact Barry Van Ommen at [email protected] or 416-953-3682.