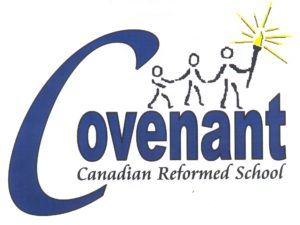 The Board of Covenant Canadian Reformed School invites applications for the 2019-2020 school year for a:
Temporary Full-Time
Grade One Teacher
Maternity Leave Vacancy
Covenant Canadian Reformed School (CCRS) is a vibrant K-12 school community with a current student population of around 260. We are situated 3 km east of the hamlet of Neerlandia and approximately 25 km north of the Town of Barrhead. Between these two locations there are three Canadian Reformed congregations and one United Reformed congregation. CCRS is located about an hour and a half north of the cities of Edmonton and St. Albert.
We anticipate growth over the next number of years and are currently planning for future expansion.
We encourage energetic, qualified (or soon to be qualified) educators, committed to Reformed Christian education, to apply. Under our Father's blessing of a broad, highly supportive membership base and current levels of government funding in Alberta, we are able to offer a very attractive wage and benefits package.
This is a temporary full-time position to fill a vacancy created by a maternity leave.
Duties to commence November 2019.
All interested individuals can apply by submitting a resume, a statement of faith, a philosophy of education, and references.
We would love to arrange for you to visit our school and surrounding community and would be more than happy to provide flights and accommodations to make this possible!
Please visit our school's website at www.covenantschool.ca
Deadline for applications October 15, 2019
Applications can be sent in writing to
3030 TWP RD 615A
County of Barrhead, AB T0G 1R2
or to the Board secretary:
Mrs. Tara Tiggelaar –secretary@covenantschool.ca
If you would like further information about the school and the area, please contact the Board chairman:
Mr. Jordan Tiggelaar – 780-307-8449
chairman@covenantschool.ca
or the principal:
Mr. Mike Nederveen– 780-674-4774 (school)
principal@covenantschool.ca