News
May Speaking Tour: Biblical Stewardship in an age of Climate Alarmism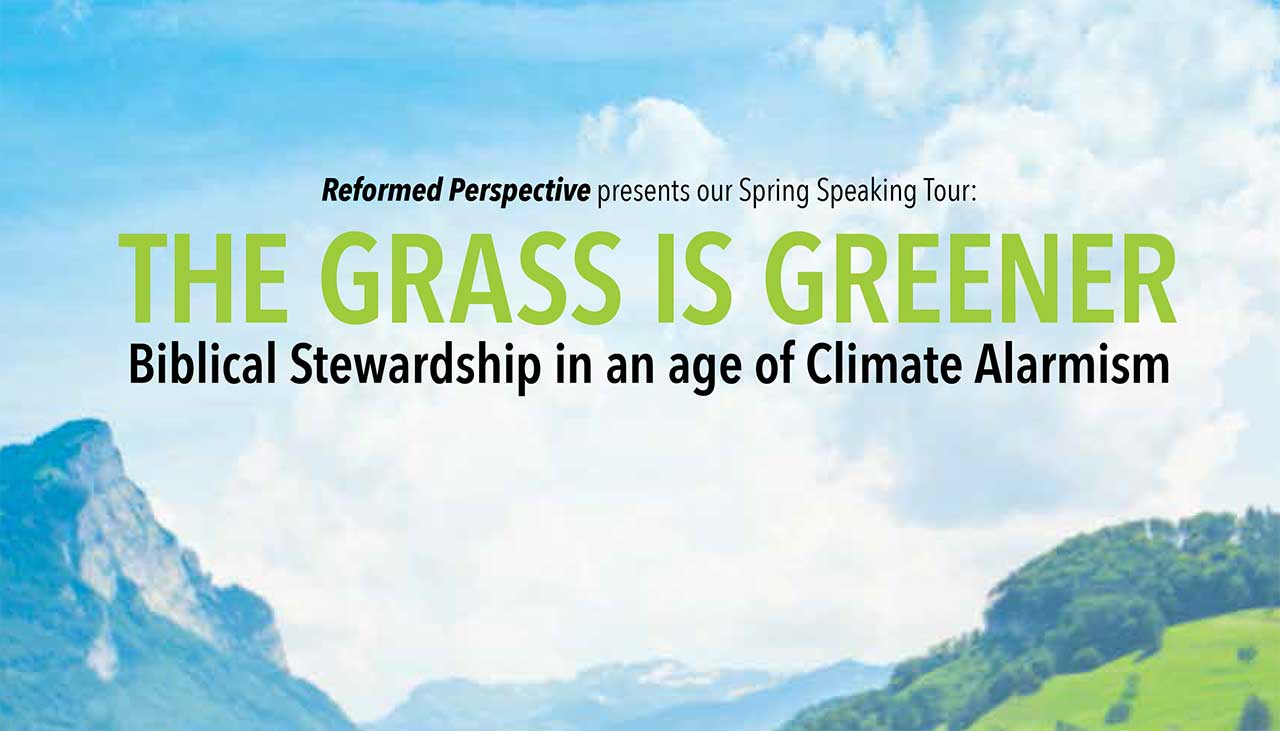 Reformed Perspective is pleased to present our Spring Speaking Tour: Biblical Stewardship in an age of Climate Alarmism.
If CO2 reductions, intended to fight future global warming, end up increasing heating costs now, should Christians be for or against them? And if these same CO2 reductions increase food costs, how will that impact the world's poorest? Why don't we hear environmentalists talking about the negative impact of their climate change plans? Is that because there aren't any? And how does biblical stewardship differ from environmentalism in the way each views Man? Does having a Reformed perspective on the environment really matter? You bet it does!
Dr. E Calvin Beisner is a biblical scholar who has been writing on stewardship and environmentalism for two decades. He brings this valuable perspective to the question of how Christians can be a light to the world on this increasingly important topic. When there is a push to save the planet at the expense of people, Christians need to speak up. Dr. Beisner will equip us to explain to our friends and neighbors that Man isn't merely a consumer and polluter, but rather the very pinnacle of creation, and tasked as both steward and producer. So invite your friends, your family, your bible study, and come join us as we flesh out a truly Reformed perspective on stewardship and environmentalism!
All presentations will be at 7:30 pm. For location information (the addresses) click on the links below.
May 1 – Hamilton Cornerstone CanRC
May 2 – Smithville CanRC
May 3 – Fergus Maranatha CanRC
May 4 – Burgessville Heritage NRC
May 5 – Strathroy Providence URC
May 8 – Winnipeg Redeemer CanRC
May 9 – Lethbridge Trinity URC
May 10 – Edmonton Parkland Immanuel Christian School 
May 11 – Ponoka Parkland URC
May 12 – Barrhead CanRC